How Do We Measure Poverty?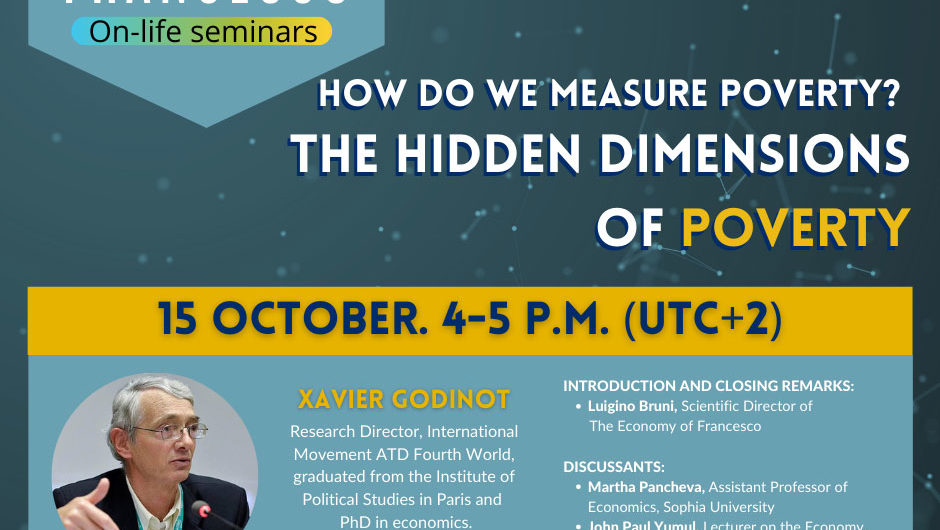 Join Xavier Godinot, Research Director at ATD Fourth World's Joseph Wresinski Research Institute to discuss ATD's and Oxford University's groundbreaking research on The Hidden Dimensions of Poverty.
Hosted by The Economy of Francesco this online event took place on 15 October, 2020.
Also speaking were Martha Pancheva, Assistant Professor of Economics, (Sophia University) and John Paul Yumul, Lecturer on the Economy, Society and Sustainable Development (Manila University). Introduction by Luigino Bruni, Scientific Director of The Economy of Francesco.
Click the video below to start How Do We Measure Poverty? or watch on YouTube.