Post-2015 Development Goals
Supporting international development that includes those living in extreme poverty
In September 2015, the UN adopted the 17 Sustainable Development Goals (SDGs) to be achieved by 2030. The SDG's are a new set of goals that build on the Millennium Development Goals (MDGs), which ended in 2015.
ATD Fourth World works at the international level to support worldwide implementation and evaluation of these Sustainable Development Goals. Advocacy is grounded in a participatory research initiative conducted from 2011 to 2013 with more than 2,000 people in 22 countries ("Towards Sustainable Development That Leaves No One Behind: The Post 2015 Challenge").
The 2015-2030 SDG's explicitly state the importance of "leaving no one behind", something ATD Fourth World has insisted upon for many years. In contrast, the MDGs aimed only to reduce poverty by 50%, leaving on the side lines people in the most extreme situations of poverty.
ATD Fourth World continues to work at the international level to develop new definitions of poverty and to advocate for development that includes the poorest people in every country.
Latest News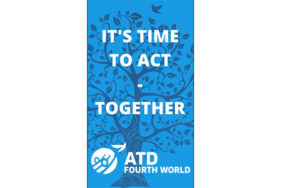 For the 2022 UN Climate Change Conference (COP27) ATD Fourth World will be represented by six young people from Burkina (…) Read more →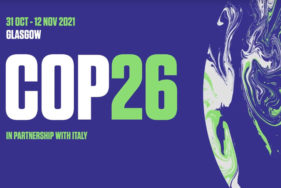 Image: Screenshot from COP26 Glasgow website. Play with YouTube By clicking on the video you accept that YouTube drop its (…) Read more →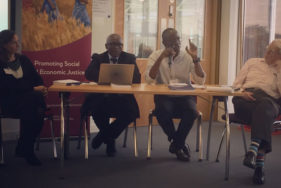 Left to right: Keetie Roelen, Yisak Tafere (book editors), Martin Kalisa (ATD), and Sir Richard Jolly (development expert) On 18 (…) Read more →