Making History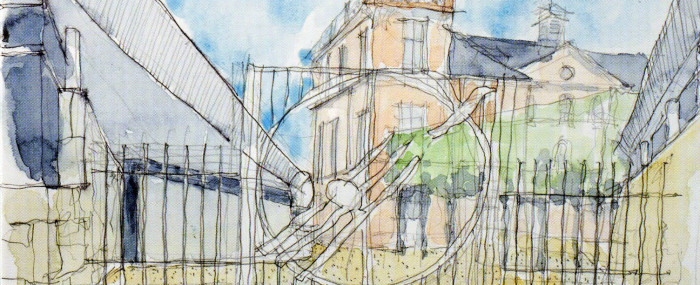 The Joseph Wresinski Archives and Research Centre (JWC) contains first person accounts and other archives of a history that would otherwise be completely lost. Nowhere else are the stories of those who live in extreme poverty documented in such comprehensive detail.
Apart from their significant historical value, the archives also help individuals. Sometimes the JWC is the only place a person who has experienced poverty can learn their personal history: where they came from and who they are.
Discomfort and fear
People who live in poverty elicit feelings of discomfort and fear. They are often stigmatised, despised, and abused. As a result, they become wary, are silent, or speak from a position of subjugation. Others interpret this silence as defiance or lack of thought. And they fill this "vacuum" with the stories society tells. Yet these stories often do not, in fact, reflect the truth of people's lives. And so this misunderstanding creates a vicious cycle of social exclusion.
The archives at the JWC come from a different type of relationship with people in poverty. All items in the collection are grounded in relationships that seek mutual understanding, shared culture, and peace. With a goal of bringing an end to social exclusion, the JWC gathers, classifies, preserves, and shares these items in a way that respects privacy.
The urgency of bearing witness
In the 1950's, ATD founder Joseph Wresinski began work in the homeless camp of Noisy-le-Grand, France. Through his guidance, families recognised in one another both shared experiences and courage in the face of injustice. No longer ashamed, they confided their stories to Wresinski. Later, these families united to speak out, adopting the name "Fourth World" as a positive identity.
As time went on, more and more people living in deep poverty asked to tell their stories too. For them, it was critical to bear witness to suffering but also to unseen acts of kindness. Then and today, they know that without recognition of your history as a people, it's impossible to build a future.
Finding the lost story of who you are
Keeping records and creating a history: these two goals are at the heart of the ATD movement and central to the JWC today. In order to manage all our movement's archives better, they have been gathered in one place in Baillet-en-France.
In 2021, several individuals and families came to consult the JWC archives in search of a photo, a trace of a missing parent, or writings by themselves or a loved one. In this way, they were able to begin to build a common legacy, using one shared history.
"To write is to enter history"
The historical importance of the ATD Fourth World International archives can also be measured by their impact on the academic community, international bodies, public opinion, and people in extreme poverty themselves. Historians have described how people in extreme poverty leave no records of their lives from their own point of view. Many records remain only in the archives of police or charitable organisations.
This omission has a devastating effect on our understanding of humanity and the struggle to overcome poverty. It also obscures how people in poverty take action to improve their lives and support each other.
Joseph Wresinski frequently addressed the importance of accurately documenting this history. For example, in 1983 he spoke to the French Academy of Moral and Political Sciences, saying,
"Every valid word is entitled to be written down, entitled to be a message for other men, especially when it comes from the most disadvantaged. To write is to enter history… I have always striven to write the history of the poorest from day to day."
JWC 2021 annual report
In addition to such records, the JWC also documents significant events in ATD Fourth World's history. The 2021 Annual Report illustrates the Center's own contributions to this year's highlights as well as describing progress on major JWC projects. Read more about these projects and events in the full report.
All of these projects support the Archives' ongoing capacity to tell the story of an extraordinary movement developed with those in deep poverty around the world. For more than half a century, this movement has been creating a world that leaves no one behind.
Article adapted from JWC 2021 Annual Report introduction.
More information on the Joseph Wresinski Archives and Research Centre