Joseph Wresinski Videos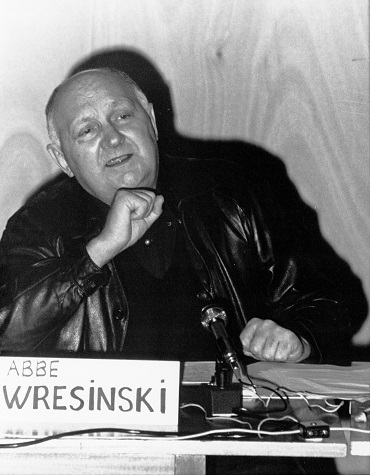 A selection of short videos of Joseph Wresinski.  Wresinski, along with the families in an emergency housing camp near Paris founded, what would become ATD Fourth World in 1957.
Videos are in French with English subtitles. These and other videos about Joseph Wresinski can be found on this YouTube Playlist.
Children Ask Their Elders
Swiss TV 1979.
They Think It's Their Fault
French TV 1977.
When You Don't Know How To Read Or Write
French TV 1982.
We Never Refuse A Helping Hand
Joseph Wresinski, on French TV in April 1981.
We Don't Think They Have Anything To Say
Interview with Joseph Wresinski, on the show "C'est la vie" on France 2 in 1982.
We Will Be Respected If We Know How To Speak
Presentation by Joseph Wresinski during a people's university (spaces where people from different social backgrounds can come together to meet, discuss, and share ideas) in Paris.
To Be Treated Like Young People
Joseph Wresinski October 17 1987 – Trocadero Plaza, Paris Gathering of 100,000 Defenders of Human Rights.
To Be Free
Joseph Wresinski Antwerp (Belgium) 1986
From People On Benefits To People With Rights
French TV 1984.
Poverty Is Not Inevitable
French TV 1983.
Schools Need To Come Down To The Streets
TV Show "laser" 1981.
We All Have Something To Teach Others
French TV 1982.
Can We All Do Something?
Joseph Wresinski talking about what can be done to help ATD Fourth World. It starts, he says by believing that extreme poverty is not inevitable.
A Society Which Ignores Its Citizens
French TV, "Midi Presse" – 1984.
What Those In Poverty Have To Say
French TV 1985.
What People Suffer From Most
Interview in 1980.
What Children Tell Us
Swiss TV 1979.