Madrid's Summer Festival of Knowledge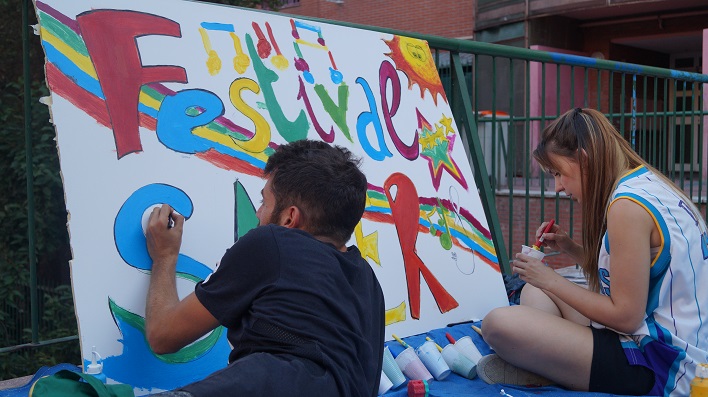 "We were expecting you!" shouted children on the first day of the 2017 Madrid Festival of Learning.
For two weeks last summer, the streets of two Madrid neighbourhoods were filled with music, dancing, and community spirit. Residents of Carabancel and Vallecas welcomed foreigners and other visitors to their annual "Festival of Learning". These Festivals, focusing on art and learning, take place around the world, usually in neighbourhoods where ATD organizes Street Libraries during the year.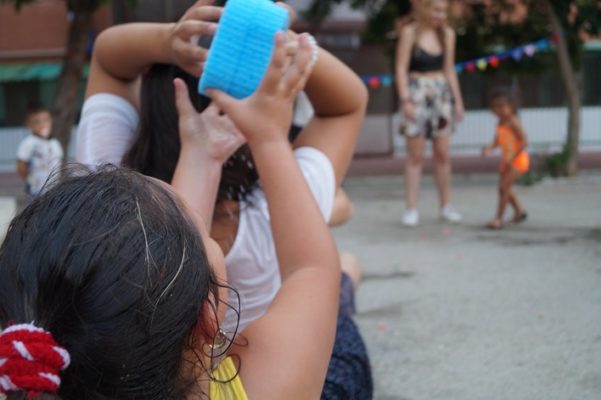 The Madrid festival featured a different kind of music every day, from baroque to rock and hip-hop, flamenco, and batucadas. Through dance lessons, people learned from one another and experienced a wide variety of rhythms in a new way. In addition to the music and dance, there were art activities such as sewing small decorative bags and painting missing tiles.
The Festival of Learning allowed neighbours to meet new people, get to know each other better, and build community ties. With pride in their neighbourhood, residents welcomed a group of young people who came from abroad to help out with the Festival. People told stories together about the neighbourhood's history, and explained community traditions to the visitors from other countries.
The two weeks seemed to fly by. When it came time to pack up and go home, the same children who had greeted the arrival of the Festival with enthusiasm complained with disappointment,
"It was too short! Why can't you stay longer?"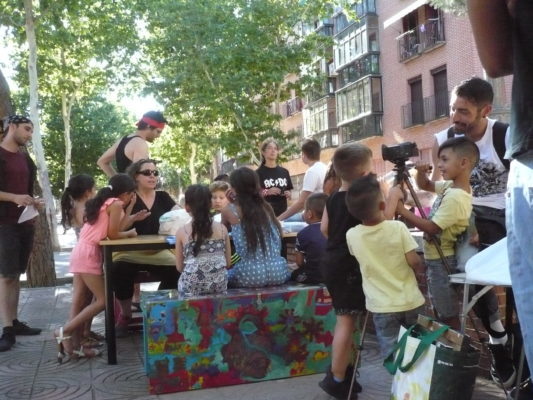 The music and dancing in the streets had to come to an end in Madrid. But the spirit of fun, the friendship built among neighbours, and the pride in mastering new skills will endure in those streets for a long time to come.
Festivals of Learning generally occur in neighbourhoods where ATD runs Street Libraries throughout the year. Both the Festivals and Street Libraries depend on help from members of the public who share their skills to support our work to overcome extreme poverty. For more information on how you can get involved.
Contact information for our team in Spain.