Dignity in Practice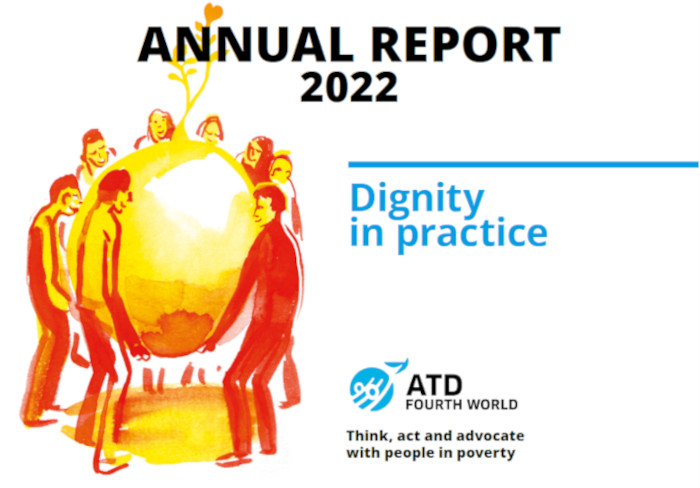 Message from Donald Lee, president of ATD Fourth World International
This article was originally published in ATD's 2022 annual international report.
During the worst periods of the global COVID-19 pandemic, government policies and actions forced additional hardship and deprivations on people living in poverty. Very little, if any, of the economic assistance intended to relieve the hardships caused by the pandemic reached the most vulnerable. As a result, global poverty rose for the first time in a generation.
The pandemic showed us how our broken economic and social systems have created and perpetuated poverty, social division, and outrageous inequalities in a world of plenty.
At the same time, these economic systems have incentivised the wanton exploitation of our fragile planet to the point of climate and environmental disaster, which has negatively impacted the livelihoods and health of people
living in poverty.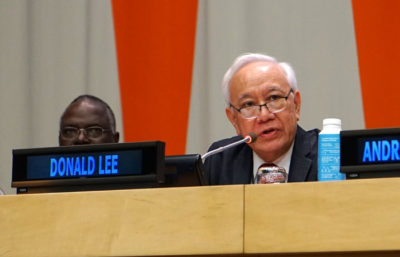 The sad reality is that most people living in poverty earn very low pay, often less than the living wage. They frequently endure mental and physical abuse, difficult or dangerous conditions, as well as job insecurity and layoffs. Since many people living in poverty are not part of the traditional labour force, their work and expertise are unrecognised and unrepresented.
The upshot is adults and youth living in poverty are often excluded from accessing dignified work opportunities and the benefits and protections these offer.
No one is unemployable. Dignified work is possible everywhere if we acknowledge the inherent potential of people and that meaningful work opportunities can be created when the job is suited to people's abilities and skills and not the other way around.
The project Zero Long-Term Unemployment Zones (TZCLD), launched in France by ATD Fourth World, demonstrates how social businesses can successfully employ long-term unemployed people on permanent contracts, at minimum wage and on time, to do work that is locally useful but not carried out elsewhere because traditionally it is considered unprofitable.
In Brooklyn, New York, Working and Learning Together – Electronics Recycling (WALTER) is an eco-social business that provides job opportunities for people, especially young people, who face persistent barriers to employment. The idea for WALTER originated with ATD Fourth World's Story Garden. The enterprise demonstrates that no one is unemployable and that the economy can serve people and the planet at the same time.
The strong actions we have undertaken together for advocacy and research are critical components of our fight to end social and environmental injustice and to ensure that we leave no one behind.
My sincere thanks to our partners, activists, and teams who have worked tirelessly alongside communities around the world to eradicate poverty, create lasting peace, and learn to live in harmony with our planet.