A Shared Garden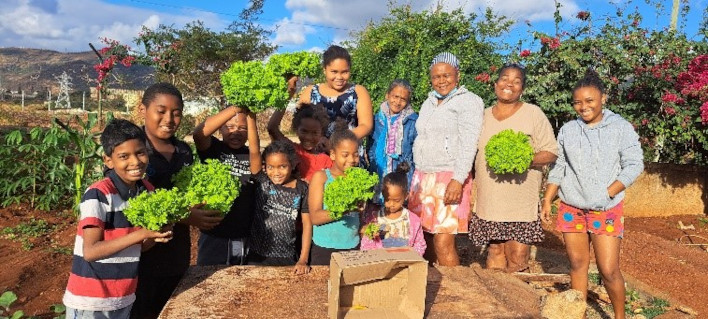 By David Antonique, Volunteer Corps member on the island of Mauritius.
A garden to cultivate the land and encounters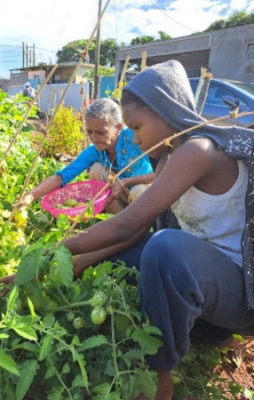 Angela, an ATD Fourth World activist, lives on the Island Nation of Mauritius. Passionate about gardening, in 2022, she created a collaborative shared garden with her neighbours in her home town of Richelieu.
The purpose of the shared garden is to bring residents together around a common activity and to give young people a sense of pride and connection to their community.
Thanks to the enthusiasm of the residents, including the Tapori children's group, the garden has grown rapidly. In addition, this project has created strong bonds between the Tapori group, ATD Fourth World activists and their neighbours.
The community elders share their expertise in cultivation methods with the children. As a result, the children have become passionate about their work in the garden; moreover, they listen attentively and are inquisitive when Angela and other activists give their advice.
A garden brings people together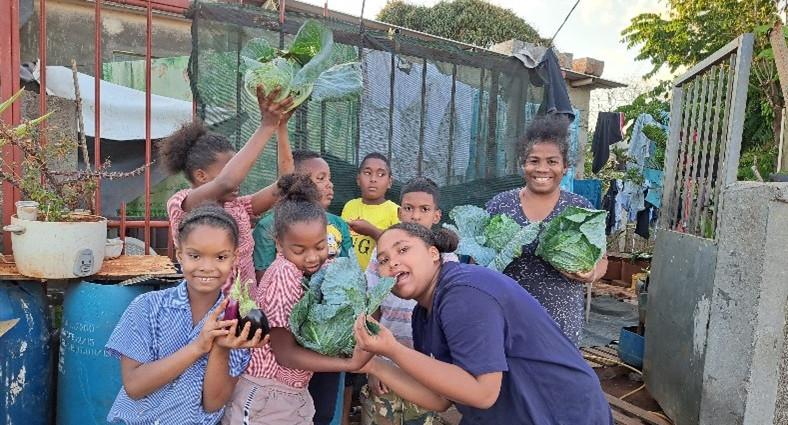 Many ATD Fourth World activists have shared with us some of the difficulties they face. For them, the time spent in the garden is a way of interacting with other community members; these connections give them the strength to face their daily struggles.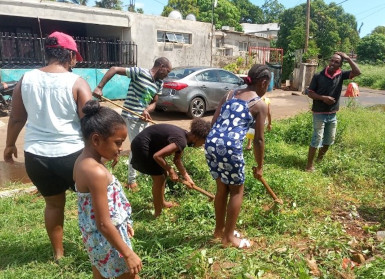 Neighbours Yasmine and Yona have green fingers, but where they live is so small that there is no plot of land. So instead, they do what they enjoy in the shared garden: planting and connecting with other residents. Yasmine, Yona, and many other community members have expressed how essential it is for them to work every day in the garden.
Participants share their experiences
Angela
"I am happy to participate in the shared garden; I am less stressed than I was before. I have become closer to my neighbours and have a sense of purpose because I am able to share my expertise. In addition, because we produce so many fresh organic vegetables, we no longer need to purchase them- this saves me money."
Julia
"My parents are happy to see me working in the shared garden. I am happy too because I am learning to plant. Sometimes, I bring seeds back to my home and have started to create my own small garden."
Evans
"Since participating in the garden, I have made many friends. In the garden, we don't just plant; the group leaders also organise games. The connections I have made have prevented me from going down the wrong path."
Tania
"I started working in the garden after it was created. Bit by bit, I helped, and the experience helped me too. The garden became what it is today because of everyone's hard work.
We have planted a variety of vegetables: aubergines, hot peppers, corn, tomatoes, lettuce, and cabbage. We have harvested not only vegetables but also friendship. The smiles on the children's faces are just one of the many key moments we share.
Looking at our neighbourhood before and after the garden, you can see a significant difference! We have made this happen thanks to each and every one of us."