Mexico City: Victims of Poverty Honored with a Commemorative Stone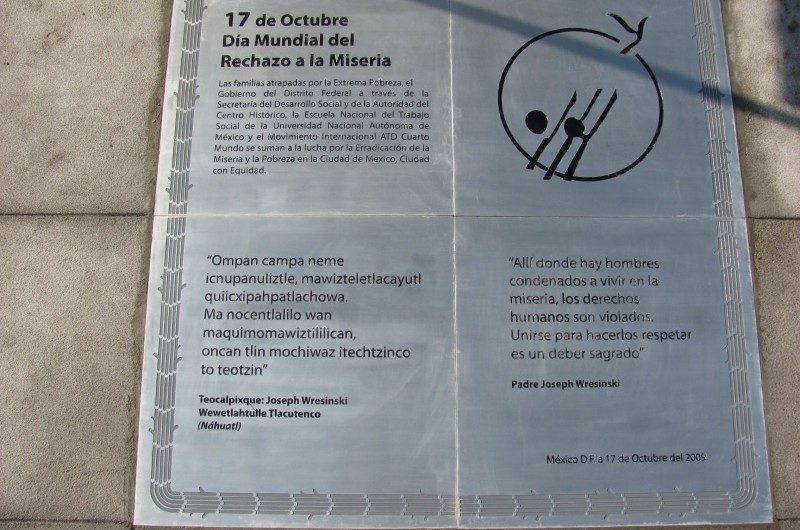 19 October 2012 – To mark the World Day for Overcoming Poverty, a commemorative stone in memory of victims of hunger was unveiled in Mexico City's Tlaxcoaque Plaza.
This stone is a replica of one that was laid in the Trocadero in Paris in 1987 and bears the following inscription:
"Wherever men and women are condemned to live in extreme poverty, human rights are violated. To come together to ensure that these rights be respected is our solemn duty."
—Fr. Joseph Wresinski
The day began with a puppet-making workshop sponsored by the Inter-American Foundation for Integration and Social Development. The ceremony itself opened with musical improvisation facilitated by the Music Therapy foundation.
The unveiling was attended by many celebrities and government representatives. Afterwards, the Union of Small-Business Owners for Community Well-Being, the Street Theatre group, and the Machincuepa Circo Social (part of the Cirque du Soleil group) presented a variety of theatrical performances.