My Life as a Volunteer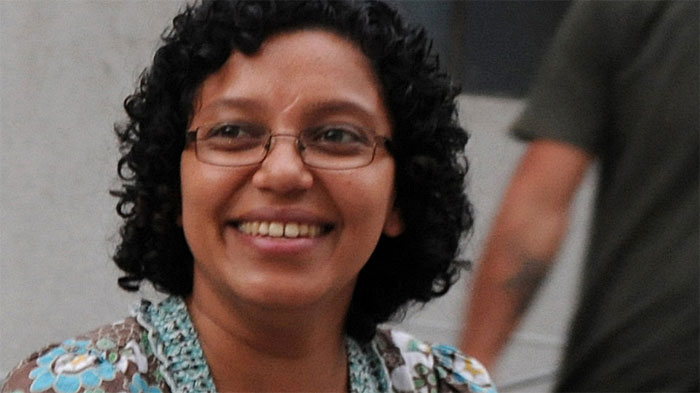 My name is Karol Laínez. I'm 29 years old and I'm from Honduras. For me, volunteering has been like a school of life; I've learned a lot and I've discovered a world I didn't know existed. I first came into contact with the Fourth World Movement when I was 15 years old. I started off helping with street libraries and later became a volunteer when I was 21 in Guatemala, where I lived for four years. Part of my journey started there, a journey of learning and discovery, a journey full of hope that has shaped who I am and allowed me to meet people who have made me believe in myself. Volunteering has also taught me to believe in others, learn from others and work with others.
As a volunteer, I've been able to witness the efforts many people have to make to get ahead in life, to get their families on the right track, a track we try to build together, a future I'd never seen before. Through volunteering, the meaning of "being together" has really hit home. One day, I accompanied a woman to the town hall to fill in the paperwork in order to obtain a birth certificate for her daughter, by then two years old. The woman had not been able to do the paperwork until that day. When she at last received the certificate, she said, "finally, my daughter exists, and not just for me but for the whole world, and it's because you came with me to do it". That is what has kept me volunteering, you're part of the recognition given to others. I feel so proud to be part of something that's built on courage, strength and the determination to change things.
The volunteers are made up of different nationalities, cultures, races, languages and outlooks. All of these differences enrich who we are today, which enables us to move forward together, driving us towards a different future. Life as a volunteer has been like a rebirth for me, I've rediscovered my own country, my own people, I've learned of all the sufferings that can exist in just one place. But at the same time I've discovered people's solidarity, their determination to get out of the poverty trap together, a trap that ensnares you little by little. What gives me the strength to carry on is thinking about all the families that took me in when I started out as a volunteer. Despite living in fear and in insanitary conditions, despite their humiliations and difficulties, they opened their doors to me, so that I would feel at home. Everything I am today, I owe to them.