Naar een nieuwe Grondwet op basis van de gelijkwaardigheid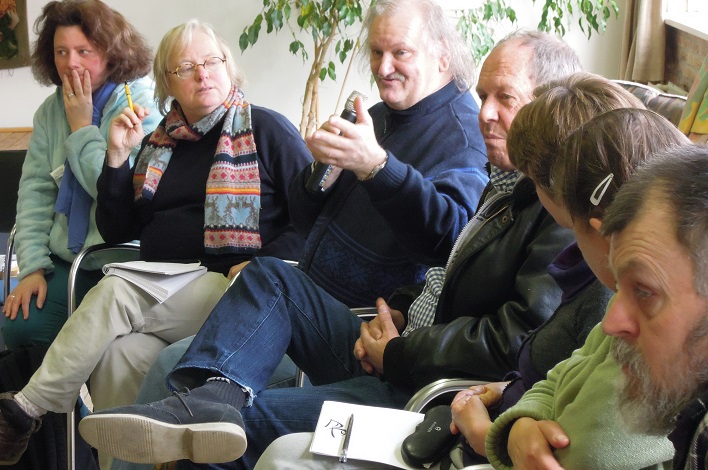 Utrecht, 11 september 2015. Op uitnodiging van het College voor de Rechten van de Mens in Nederland, antwoordde ATD Vierde Wereld op de vraag: Moet de Grondwet worden aangepast zodat extreme armoede of sociale afkomst expliciet wordt genoemd als reden om niet te mogen worden gediscrimineerd?
Bij deze vergadering waren leden van het Parlement,leden van het College voor de Rechten van de Mens, onderzoekers,rechters en leden van enkele andere Ngo's aanwezig.
In de Nederlandse Grondwet staat al in artikel 1 dat elke discriminatie op grond van godsdienst, levensovertuiging, politieke gezindheid, ras, geslacht of op welke grond dan ook, niet is toegestaan.
Maar "discriminatie op grond van sociale afkomst" is niet voldoende gedekt door de zinsnede "op welke grond dan ook", zei Niek Tweehuijsen in zijn toespraak namens ATD Vierde Wereld. De toevoeging "sociale afkomst" geeft de armen een gezicht, een stem. Ze geeft herkenning en erkenning. Door deze wijziging in de Grondwet zal het armoedevraagstuk niet meer kunnen worden "gebagatelliseerd" en zal discriminatie vanwege armoede duidelijker worden erkent als schending van de Grondwet en indirect ook als een schending van de Rechten van de Mens. Het zal het concept van de menselijke waardigheid in het hart van de Grondwet verankeren.
De interventie werd met veel respect begroet voor het werk van de Beweging en de wens werd uitgesproken om de dialoog te blijven aangaan tussen mensen die in armoede leven, het College voor de Rechten van de Mens en het Parlement, zodat de strijd tegen extreme armoede een permanent aandachtsgebied is in het werk van het College voor de Rechten van de Mens.