News from ATD in Tanzania!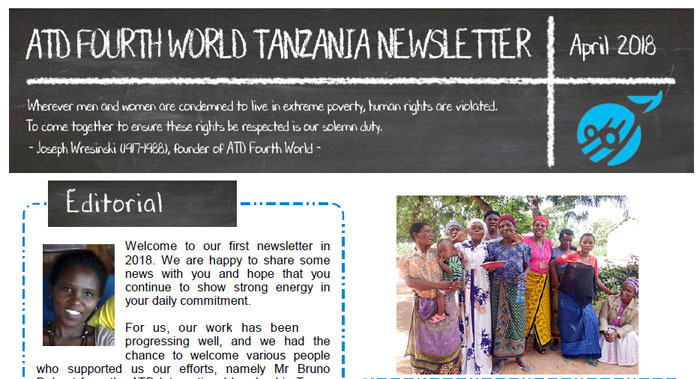 Download the most recent newsletter in English or Swahili and learn about:
Implementation of the Education for All project recommendations for primary school education
Learn how schools made positive changes in student achievement through reinforcing partnerships between parents and teachers.
Tanzania's work on ATD's international "Dimensions of Poverty" research
How do people in poverty support one another during the long dry season in the Bahi region and what does this mean for the definition of "poverty"?
Youth Seminar
A week-long gathering strengthens the community of enthusiastic young people supporting ATD's Street Libraries and other activities.