Project News : Mauritius Seminar, October 2012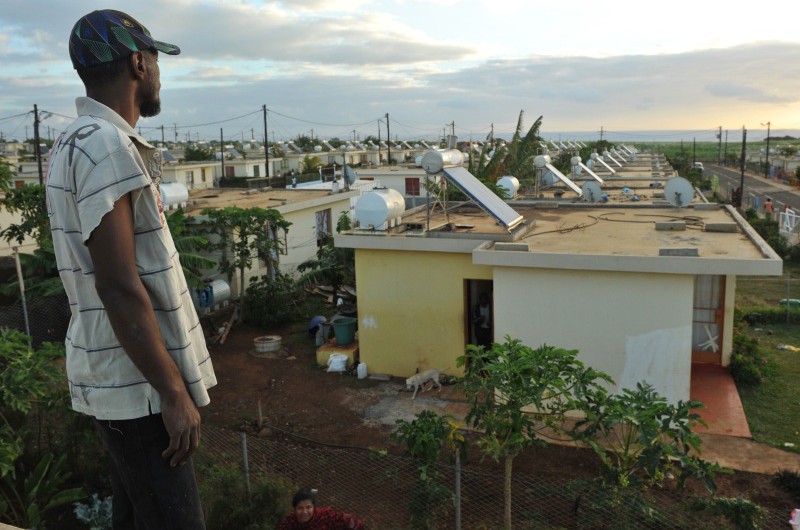 The first national seminar in ATD Fourth World's Millennium Development Goals evaluation project was held in Beau Bassin, Mauritius, in early October. It concluded a research-action project carried out over two years by the Social Studies Department of the Cardinal Jean Margéot Institute and ATD Fourth World, funded by the GML Joseph Lagesse Foundation.
The seminar brought together thirty people, including those with experience of poverty, academics and policy-makers and professionals from NGOs and the private sector. Their aim was to build a series of common proposals on education, housing and participation in the context of national development policies, using the Merging of Knowledge methodology. Below are several extracts from their proposal paper:
Concerning education:
Make cooperation – between children, parents and teachers – central to each school's teaching guidelines.
Prioritise investment in early years learning and care, with teaching methods that include parents, so that fewer children fail their Certificate of Primary Education exams.
Invest in teacher training, ensuring that education personnel receive poverty awareness training.
Concerning housing:
Good quality houses are important, but rehousing programmes also need to have a general integration plan, including access to stable, decent work, schools, public transport and leisure facilities.
Make sure that every family has a decent living space, that provides a suitable level of intimacy and room for the development of each of it's members. 7 people living in two rooms is unacceptable.
Rehousing programmes often relocate families far away from built up areas, causing them a great deal of problems. Poor families must not be relegated to underdeveloped rural areas, but integrated into the lives of towns and villages.
Concerning participation:
At the very start of a project, ensure the participation of people living in extreme poverty in all the planning, decision making and implementation stages associated with it.
Competent individuals – NGO representatives, professionals, local residents – should play a part in putting this participation into place. This would build confidence among the people involved in such projects and make sure their expectations are taken into account.
Talking about the seminar, M, a grass-roots activist, said, "now, I'm ready to go and share with other people what I've learned there. I'm ready to go and encourage parents, children and families, to tell them not to give up hope. I'll show them that even if we are poor, we each have something inside us to show to government ministers and academics."
On 19th December, a delegation of participants presented the President of Mauritius, Rajkeswur Purryag, with a dossier of their proposals.
A calender of past and upcoming events linked to the project is available here.