Promoting the participation of all to move the country forward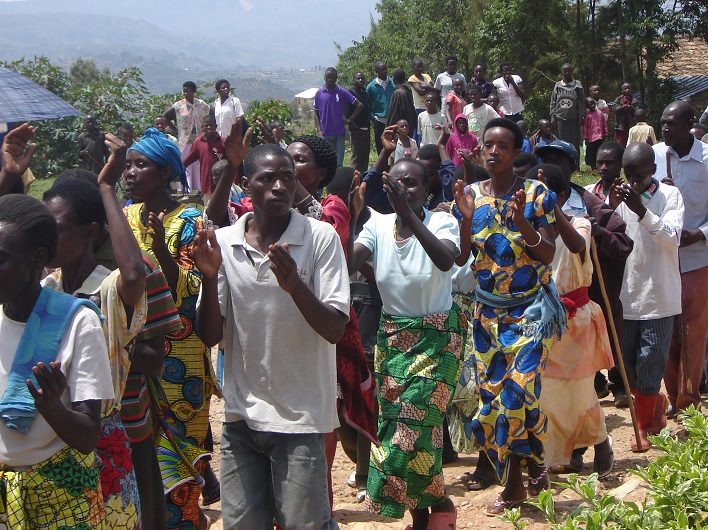 In this video, "Modernising a Country by Seeking Everyone's Participation", Eugene Niyigena from Rwanda speaks about the initiatives his NGO (the APROJUMAP) has taken to help families living in poverty break out of their isolation and participate in the economic life of the country through various projects, including farming. Rwanda's rapid modernisation makes it challenging to be sure that no one is forgotten as the nation advances.
In Rwanda, the APROJUMAP (Association for the Promotion of Sister Towns and Friendship Among People) organises projects that advance rural development and solidarity with very deprived populations. The sister towns project involves Belgian and Rwandan communities. The links with ATD Fourth World preceded the genocide of 1994. In the south of Rwanda, inspired by the approach of ATD Fourth World, the Association supports groups of friends of ATD Fourth World who join together to overcome extreme poverty and make sure no one gets left behind. Every year, they celebrate the World Day for Overcoming Poverty, when people gather together, speak publicly, and show solidarity with people who live in poverty.
Eugène Niyigena, a friend of ATD Fourth World since the early 2000s, was invited to the ATD Fourth World Campus research seminar in August 2015 to speak about his experience. On that occasion, he was interviewed for this video.