Remembering Diane Hilton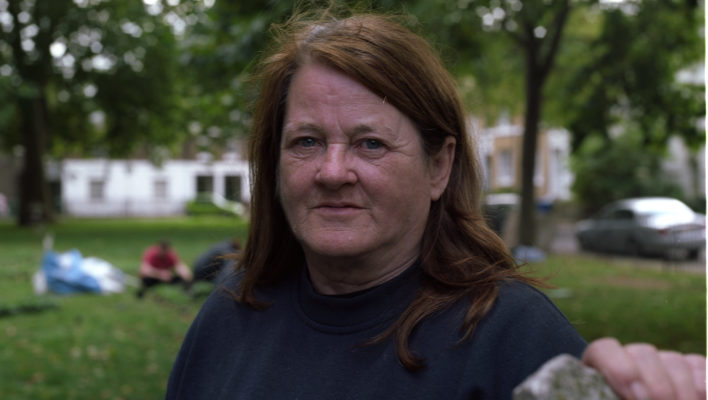 It is with great sadness that we inform you of the passing of our friend Diane Hilton on the 7th of June 2021. Diane was a member of ATD Fourth World UK for more than thirty years. She took her role as an ATD Fourth World UK activist very much to heart. It was very important to her to be a voice for the voiceless.
Diane became a member of ATD Fourth World UK in the early 1990s when monthly meetings were held at Frimhurst Family House. During that time, Diane's confidence grew in leaps and bounds. She began to stand up and speak publicly, representing other parents like herself.
Diane had a real down-to-earth approach to life. She said things like they were and didn't mince her words. About two years after first getting involved, she was chosen by other parents to be one of 12 delegates to represent them for an international event at the United Nations in New York marking the International Year of Families in 1994.
Positive and resilient
Over time, Diane became more actively involved despite having health issues. More recently, she was involved in the Roles We Play project, which was designed to recognise the contributions of people in poverty in their community. For Diane, making a contribution to the community came naturally. She always aimed at giving back to those she felt were more in need. In The Roles We Play book, she described herself as such:
"I see myself as a voice for different people who are struggling. I've introduced people and families to Frimhurst Family House. I bump into people and acquaintances and get to talk to them, find out that they are struggling and then invite them to Frimhurst so they can have some support, to help them have a break and keep their family together."
Family was very important to Diane. She took time to look out for other parents with young children who she saw in difficulty, and she befriended them. We will remember her as a mother who had the strength to be positive and resilient.
Diane had an irresistible sense of fun and was always ready to have a laugh. I can still picture her now with her silly hats. She will be remembered for her openness and trust in making new members feel welcomed and her sense of friendship towards so many others.
Diane was a beautiful, empathic and caring woman who has left much too soon. All of those who had the pleasure to know her will treasure many memories of her always.
By Chantal Levesque
Article first published on the website of ATD Fourth World UK.