Rich Families and Poor Families – We Are All Equal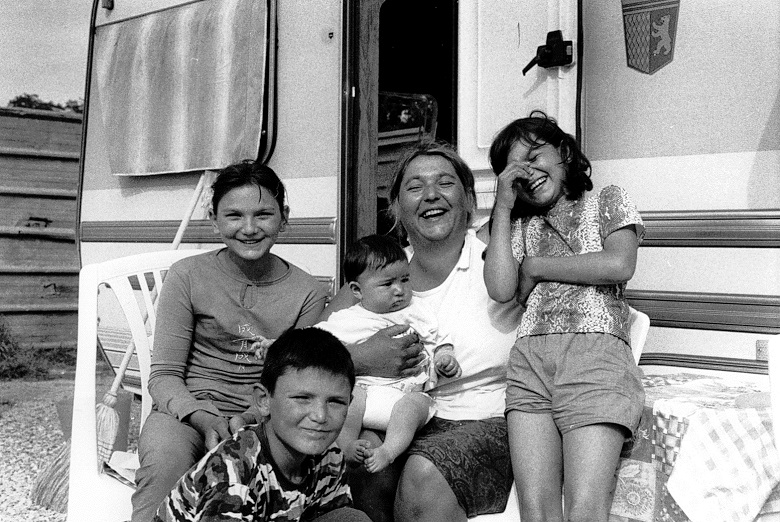 An interview with Cassam Uteem, President of the International Movement ATD Fourth World, on the occasion of the International Day of Families, 15 May 2016.
In your policy and non-profit work, what is most important to you?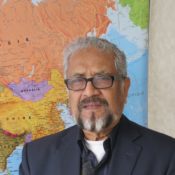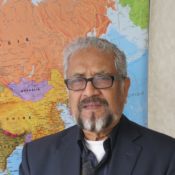 I am concerned about how we can overcome the many obstacles to ending extreme poverty in my country [the Republic of Mauritius], elsewhere in the Indian Ocean, and also internationally, through ATD Fourth World, and in collaboration with other non-governmental organizations and with international institutions. It is important to make clear to everyone that people living in poverty are already playing an active role, and that they must be involved in the design and implementation of projects intended to benefit them. We also have to emphasize how critical it is to listen to them in order to eliminate extreme poverty and to reduce all poverty worldwide, always keeping especially in mind the goal of leaving no one behind.
For years, you have used the lens of human rights to look at efforts to overcome poverty. In 2012, the UN adopted the "Guiding Principles on Extreme Poverty and Human Rights." What opportunities and challenges does this document offer?
Since it's founding, ATD Fourth World has taken on the challenging task of overcoming extreme poverty, correctly stating that poverty is a violation of human rights. Joseph Wresinski's declaration, engraved on the Paris Plaza of Human Rights in 1987, has become our rallying cry: "Wherever men and women are condemned to live in extreme poverty, human rights are violated. To come together to ensure that these rights be respected is our solemn duty." These words have given hope to people living in poverty. They show our determination to uphold human rights in full, worldwide. A quarter of a century later, the United Nations Guiding Principles on Extreme Poverty have proven Wresinski right.
Until now, countries around the world have put particular emphasis on respect for their citizens' civil and political rights. Economic and social rights have not received the same attention. The Guiding Principles document is now more accessible thanks to the new handbook, "Making Human Rights Work for People Living in Extreme Poverty".  This should help to make political leaders and others aware of the urgent need to act in order to guarantee everyone the full enjoyment of all human rights. All developed countries have the means to practice and to uphold human rights universally. Other countries, whose economies are still developing, cannot do so yet, and will be able to do so only gradually. The leaders of every nation in the world should have as a priority the rights to an education, health care, work for decent wages, housing, and social protection.
Mauritius is a multicultural and multi-ethnic country. In a global context where inequality is growing, where societies are facing crises of all kinds, there is a great deal of temptation towards isolationism. What have you learned from efforts in Mauritius to enable people to live together in harmony and to overcome fears and divisions that exist there?
In a country like ours that is multi-ethnic, multilingual, multicultural and multi-religious, inclusive policies that leave no one behind — economic, social, environmental, and cultural policies — are a prerequisite for ensuring peace, security and stability. This is certainly not an easy task. We cannot undertake anything that would give one ethnic group, or "community", the feeling of being excluded or considered less than another. Mutual understanding and living amicably together is something we have to work at every day. It constantly requires innovative measures that seek to accommodate everyone. Also necessary are a meritocracy, fair play and equal opportunity at the social, political, and institutional levels. For example, many years ago, there was a unanimous decision to declare as public national holidays the most important religious festival of each community. Similarly, the country decided to teach at least 13 spoken and written languages in primary and secondary school. Our electoral system guarantees a minimum number of seats in the Mauritian Parliament for all communities, no matter which political parties happen to be in the majority or minority. We are proud of the harmony that exists between communities in Mauritius, but we should not delude ourselves. There are and always will be people who want to throw fuel on the small sparks of discord that exist in various places. The anger of a few people could endanger the good will that exists among the majority of our citizens.
Thinking about the International Day of Families, what message do you have for families and individuals who experience rejection, discrimination and exclusion?
It is within families that essential human values are taught to future generations. Rich families and poor families have the same roles and responsibilities for this, and are therefore of equal importance. Despite the enormous sacrifices that mothers and fathers living in poverty make to meet the needs of their children, these families do not always manage to overcome their difficulties. I find it despicable to point fingers at poor people when someone falls into the hell of drugs, becomes alcoholic, or acts in ways that society disapproves of. We must try to understand them and not to be judgemental. People must change the way they look at these parents so that society will eventually get rid of prejudice against the poor.
To the families and individuals who have been hurt by rejection, discrimination, and exclusion, I want to say that we stand beside you in your struggles and we appreciate the courage you have shown in the face of horrific conditions. Keep showing interest in your children's education. Teach them to aim high and to achieve the academic success that will break the vicious cycle of poverty. Sticking together and being able to count on one another will make us more capable of refusing to accept poverty and overcoming it.
The photo above, by Jean-Louis Saporito, appeared in Belles Familles, Editions Les Arenes, 2002.