Soon we'll be together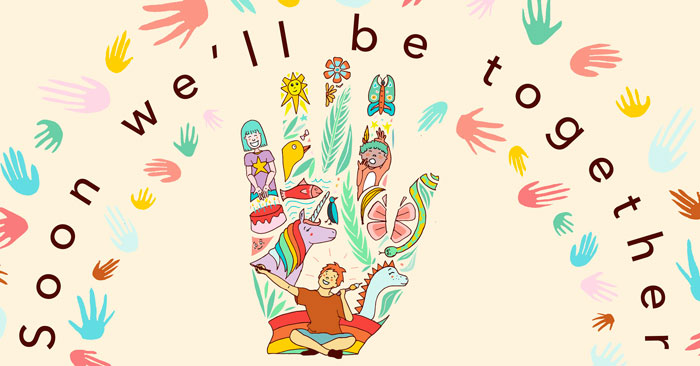 The health crisis that we are experiencing all over the world makes us ask ourselves: How we can stick together when we are far apart? How can we be sure not to forget anyone? Could we turn this health crisis lockdown into a unity lockdown? What support can we share with one another?
To fight the Coronavirus or Covid-19, we are not allowed to do everyday things such as shaking hands, hugging, getting close to people, meeting with our friends or leaving our house. Lots of us are wondering how we can stay connected to each other in these strange times, without leaving anyone behind.
We wanted to respond to that, in an effort to break the isolation it creates while encouraging each other. Watch the video and send us your message!
Soon, we'll be together
Due to Covid-19, we all have to stay at home.
But home is not the same for everyone, because …
Some of us stay protected from the virus in a house with a yard,
others in an apartment,
And others in a small shed …
Some have internet at home
and support for their homework,
while others are left without school and friends.
There are a lot of differences
But what we all have in common is …
…that we are now locked down at home.
And everyone realizes how difficult it is to be …
Isolated
Everyone wants to meet a friend in person!
And what will be the first thing we will do?
Share your dream for your next face-to-face meeting with your friends!
Describe it! Draw it! Take a photo of your idea! Record a video!
Share it (#skorozaedno #atd #skorovsi4kizaedno)
We're counting on you to send us your dream with your positive and powerful message ()
No one should feel isolated now!
Soon, we'll be together
This campaign for children in Bulgaria and South-East Europe is organized by
– Architectural Workshop for Children


– ATD Fourth World South-East Europe


– Tapori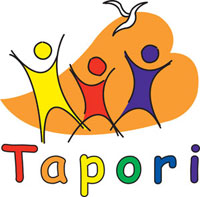 Thanks to Ally Rajeva for the video
Poems and drawings received from children involved with the Policy Center for Roma and Minorities in Bucharest, Romania: