What have we achieved? | Isabelle Pypaert Perrin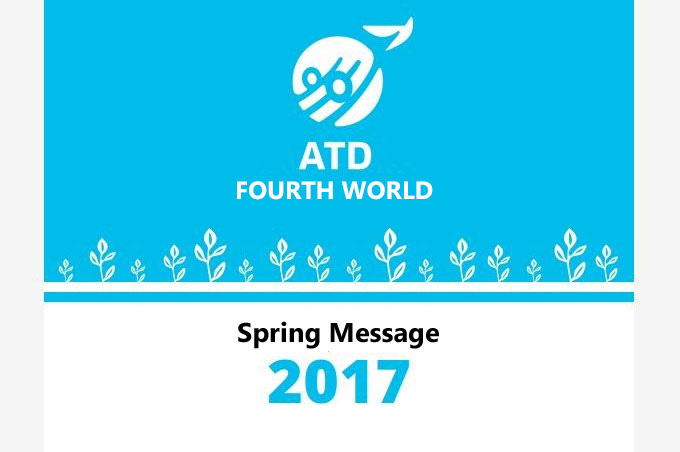 "Poverty is still with us.
Families are still affected by it — but the men and women are different.
They are standing up for themselves, speaking, thinking….
They are not content just to dream;
they know that the world will have to change because of what they are doing.
They have become activists in the effort to overcome poverty."
— Fr. Joseph Wresinski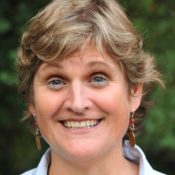 By Isabelle Pypaert Perrin
Dear friends,
2017 is the centennial of Joseph Wresinski's birth. This past one hundred years has been a long journey. Our movement stems from the soul of a child steeped in shame and anger at having to go out before sunrise to earn a few coins for his family. From his mother, Wresinski inherited the strength and pride of people who are the target of contempt.
On this anniversary, I ask myself: in all these years, what have we really achieved?
How can people not see the poverty that still haunts our towns, suburbs and countryside? How can the world remain blind to so much injustice, suffering, and unhappiness? Why don't all people notice the poisonous attitude that often exists in our societies towards those who are sometimes considered as good for nothing, lacking independence or taking advantage?
Wresinski fought to eradicate poverty. He had the audacity to insist that it could be eradicated. He got us started.
But poverty is still there. So what have we really achieved? Should we abandon the struggle, giving up on the quest for justice, peace, and happiness for all? We have had some victories. Voices have been raised. Projects have been implemented and laws passed. Poverty is recognized as a violation of human rights.
Many people are standing tall. They feel free, proud to be working in partnership with others. People often ask me how many lives we've improved. I always reply "many, the world over." But I also wonder how many people have changed the way they look at people in poverty thanks to ATD Fourth World?
Wresinski knew that it would take a long sustained effort for the world to recognize that poverty is just as unacceptable as slavery and apartheid. He learned a great deal from people living in deep poverty about their suffering and misery. But he also saw their tenacity and the way they faced every new day clinging to hope for a better and more peaceful world. Throughout his life, he continually reached out to encourage people to see things in a new light. One person at a time, he influenced men and women living in poverty, but also diplomats, CEOs, carpenters, police officers, nurses, social workers, and many others.
Today, the people whose lives he touched continue striving to put into practice his vision that society should change based on the experiences of people living in extreme poverty and in full partnership with them.
My friends, we have our work cut out for us. May we have the audacity to speak out about being part of a movement that was born in the midst of extreme poverty! Please talk to your friends and colleagues about your concern for injustice. As we mark this anniversary year with activism, I hope we will all invite new people to join us. We need your help to find new resources, new friends and partners, and new opportunities.
Thank you for trusting ATD Fourth World.