Tapori Newsletter – January & February 2018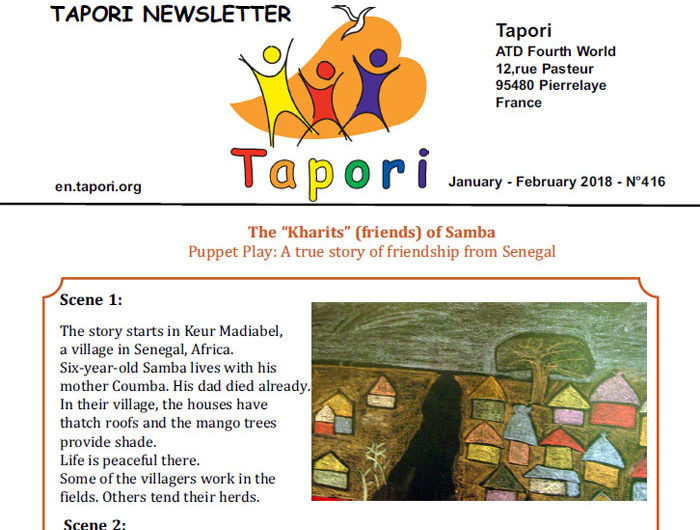 HAPPY NEW YEAR 2018!
May it be filled with joy, peace and friendship!
We thank you all for the messages you sent to Tapori
throughout 2017!
In this Activity page you will read about some of the events that happened on October 17th around the world during The International Day for the End of Poverty and Tapori's 50th anniversary.
And in the newsletter you can read the true story of friendship, "Samba's friends", written by children from Pilot Village in Dakar, Senegal.
We also have an activity you might enjoy doing: "The Friendship Spiral."
Tapori is still receiving from readers puppets and stories of friendship. Thank you!
Download newsletter and activity page.