Tapori Newsletter – July-August 2016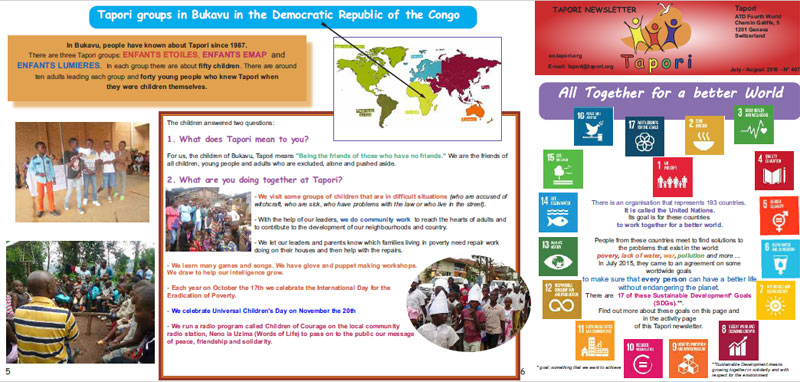 The Tapori newsletter for July-August 2016 is now available for download.
In this issue you will enjoy reading and playing a Tapori game and activity around the theme " Sustainable Development Goals".
Also discover also a presentation by Tapori Groups from Bukavu in the Democratic Republic of Congo.
Download the newsletter and activity.