Tapori Newsletter – November & December 2017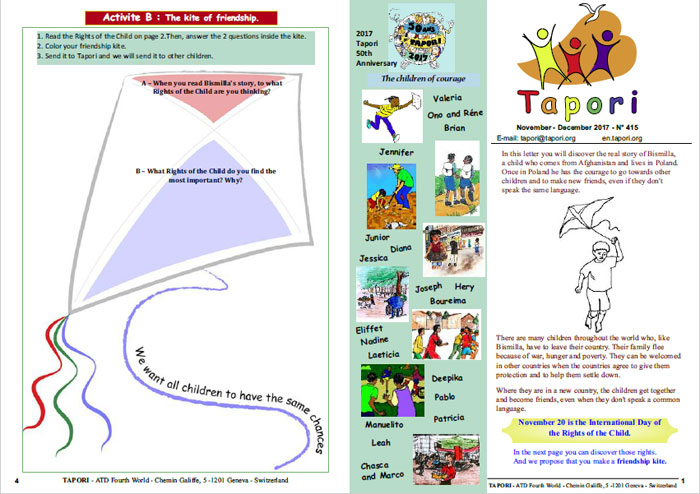 In this letter you will discover the real story of Bismilla,
a child who comes from Afghanistan and lives in Poland.
Once in Poland he has the courage to go towards other
children and to make new friends, even if they don't
speak the same language.
There are many children throughout the world who, like
Bismilla, have to leave their country. Their family flee
because of war, hunger and poverty. They can be welcomed
in other countries when the countries agree to give them
protection and to help them settle down.
Where they are in a new country, the children get together
and become friends, even when they don't speak a common
language.
Do the activity and read the newsletter.