"Together, we should no longer be afraid to assert our rights"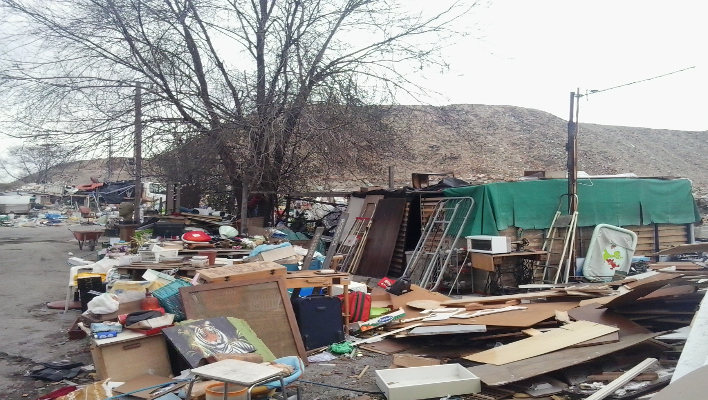 In 2015, ATD Fourth World began a workshop called "Decent Housing for All" in Madrid in order to develop pathways towards recognising the right of everyone to housing.
For more than two decades, ATD has had a team in Spain that has borne witness to the struggle for decent housing. This struggle was shared by the very people ATD worked with and accompanied: people living on the streets in constant danger, lacking the firm foundation that could allow them to rebuild their lives; people in housing projects coping with the many difficulties that arise from a high concentration of families who lack access to any type of institutional support; and families in slums who received eviction notices—but who managed to transform them into a commitment to develop better housing.
During the last few years, the media has focused on victims of the economic crisis who lost their homes, or who lost their employment, leaving them unable to pay their mortgages or rent. However, there are also many individuals and families who were living in conditions of extreme poverty long before this crisis, sometimes for generations. These people have never been able to obtain a housing loan or to afford to rent a place at market price. Their housing options have always been limited to insufficient public housing or to informal arrangements. Their daily reality is little known by the majority of people and is often ignored or twisted by the media. Due to the lack of understanding these people face, they are often blamed for their situation: "They don't make any efforts. They're not doing what they should be doing."
The "Decent Housing for All" workshop was created to learn more about the struggles of these individuals and households in order to make them more widely known. Carried out with partnering groups in the field, from March to June 2015, the workshop gathered 30 to 40 people every month to analyse two subjects: the institutional framework of public and social housing; and the self-help strategies improvised by the individuals facing hardship. This work has culminated in a written report and a video that sets forth the data as well as key profiles of individual situations.
However, analysing and making these situations known is not enough. The next step for the workshop must be to spur real change in the current reality, particularly in laws and regulations that tend to leave behind the people who are the weakest. That is why ATD is now focused on the government's revision of policies related to housing through changes to municipal and autonomous bodies. The results of the "Decent Housing for All" workshop can be used to encourage policy-makers to act on behalf of people whose living conditions are becoming more and more insecure every day. Together with people in poverty, ATD plans to formulate concrete proposals that will make these insecure situations visible and contribute to paving the way for the acknowledgement of the right to housing for everyone. (In truth, when we talk about housing. We are not talking about housing alone. For when housing is lacking, all rights are in effect compromised). Juan Jimenez, a member of ATD Fourth World who lives in poverty and has participated actively in the workshop, says, "When you are homeless, you just don't exist."
The workshop is continuing, with redoubled efforts. Participants continue to draw encouragement from the words proclaimed at the very first workshop: "Together, we should no longer be afraid to assert our rights."