Djynamo
Young people from across Europe committed to a society without exclusion
The network of dynamic youth of ATD Fourth World, or Djynamo, promotes encounters among young people from diverse backgrounds and countries. With all these exchanges, young people are hoping to break the isolation created by poverty and strengthen their commitment in society to those who are most excluded.
Djynamo was started in 2010 for the European Year for Combating Poverty and Social Exclusion.
We are young people of ATD Fourth World who are fighting against poverty, misery and social exclusion. We are together in the Djynamo, sharing the same ambition to contribute to build a society where everyone can participate. We take part in groups where everyone is accepted. We have fun, we learn from others' experiences, we reflect, we work, and we share time together. We are looking for solutions to reduce the problems we encounter in our lives, and we make ourselves useful to others.

All of us, of every age throughout Europe, who dream of a just world; let's get together and make it possible.
(Message of young people October 17, 2014, submitted to the UN in Geneva)
Dernières actualités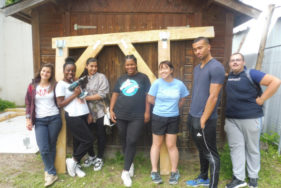 Are you between 18 and 30? Would you like to meet other people your age? How about learning more about (…) Read more →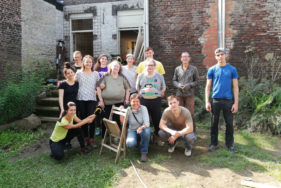 Learn about the fight against poverty and the work of ATD Fourth World Appalled at the inequality in Europe? Curious (…) Read more →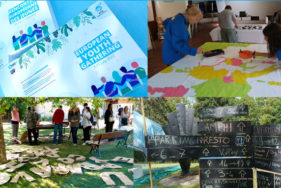 120 young people, 10 European countries From 7 to 11 July, 120 young people from 9 European countries will gather (…) Read more →