Stop Poverty Youth Weekend in Belgium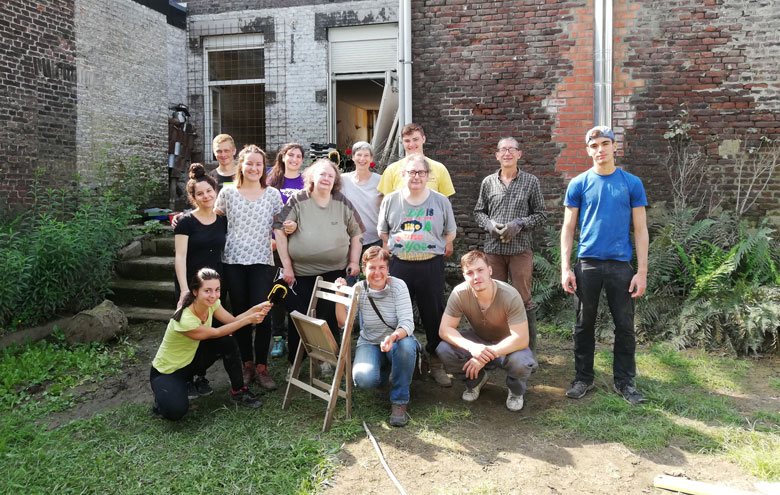 Learn about the fight against poverty and the work of ATD Fourth World
Appalled at the inequality in Europe?
Curious to understand how to work directly with people living in poverty for systemic change?
Feel like rolling up your sleeves and getting to work?
Come join a youth weekend with ATD – All Together in Dignity – Fourth World Belgium. ATD Fourth World is an international organization that works to overcome poverty by seeking out people living in the worst economic conditions and exclusion.
The term "Fourth World" comes the French revolution and designates those excluded from society because of their economic or social status.
Program – Insight and innovation
How do we create the conditions for a fair society? How do The Hidden Dimensions of Poverty make us think, see, work, buy, live, politicize and organize ourselves differently?
Inspiration for involvement
Suggestions for creative participation, getting to know the '(extra)ordinary people' who are the driving force behind ATD:
Friends of ATD Fourth World on how they change the way they work, or how they make the Fourth World part of their lives in their spare time.
ATD Fourth World Volunteer Corps members on what it's like to throw oneself fully into ATD, an international organization that wants to try other ways of collective living. All with the question: does it help to eradicate poverty? Does it make people in poverty freer and happier?
ATD Fourth World Activists who are experts in the field of poverty because they live in it. The essential role they have in ATD Fourth World.
Group activities
We will think, work and talk together, while engaging in useful and enjoyable activities with like-minded people:  fixing ATD's offices, cooking, or exploring disadvantaged neighbourhoods of Brussels.
We will paint the interior in cheerful colours, take care of the interior garden, build storage sheds, and sort and prepare valuable documents to send to ATD's archive centre in France.
Comments from participants from our last weekend in Liège in 2021:
"This weekend fulfilled all my expectations: Getting to know ATD, meeting new people with different backgrounds, understanding better how to get involved. It gives me vision and perspective. And now I have to make this a reality in my life!"

"I was struck at another ATD meeting by the benevolence, generosity and courage of the people involved, regardless of their background. This made me want to come back to learn more. ATD has an identity, specific qualities that make it a kind of rallying point, a community."
Practical info
– 15-18 September 2022 (Thursday 18h-Sunday 16h)
– Fourth World House (Avenue Victor Jacob 12, 1040 Brussels, Belgium)
– 18-35 years old
– Simple accommodations on site
– Languages: Dutch and English
– Cost: 30 euros (accommodation and food included). Cost will not prevent anyone from participating. We will work together so that all who want to can participate.
More info and registration
www.atd-vierdewereld.be/jongerenweekend

+(32) 02 650 08 71