You Can Help! Adopt a Street Library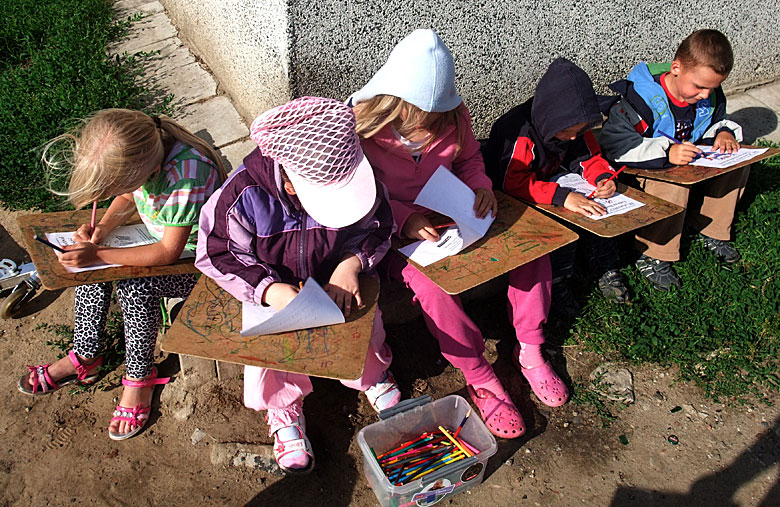 Above: Street Library in Poland
Looking to make an impact and improve lives? Street Libraries reach towards the aspirations of families in under-resourced communities through reading and creative activities. They take place in a public location, in view of the entire community, urban or rural: on the sidewalk, in a local park, at a market place, or in a field. Anyone is free to take part, be they passersby or local residents. Street Libraries help participants build skills through educational activities like reading, art, games, and working with a computer. This helps build and reinforce community ties and offers all who take part an enjoyable and enlightening time.
Join ATD – USA's Annual Campaign
ATD Fourth World in the United States is running their annual "Adopt-a-Street-Library Campaign", this year's theme is LoveReading.
For #GivingTuesday – November 27, 2018 donations made after 8 a.m. EST have the chance to be matched dollar for dollar. But this is on a first-come, first served basis. So it's best to give just after  8 a.m. EST. Donations can be made via ATD Fourth World USA's facebook donation page.
Donations can also be made through the end of December.  Click here to support Street Libraries in New York, New Mexico, and New Orleans.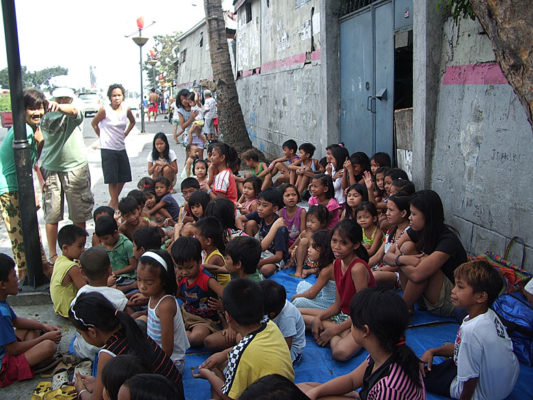 Support "Ang Galing" in the Philippines
Ang Galing (You're Great) is a literacy program run by ATD Fourth World Philippines. It is designed for children (6 years old and above) who are either having major difficulties in school or "out of-school" youths. Ang Galing evolved from the Street Library program to address the need for a literacy project. The main goals of Ang Galing are:
bolster children's confidence and create the conditions necessary for them to be able to learn and to go to school
reinforce the efforts made by parents for their children's education
share the outcomes of Ang Galing with NGO's and agencies in charge of education in the Philippines.
Support Street Libraries Worldwide
ATD Fourth World runs Street Libraries around the world, from isolated villages to under-resourced urban areas. If you would like to support Street Libraries in general, please use the donation page of this site and write "for Street Libraries" in the comments section of the donations form.
Street Library in Mexico video:
And remember, sharing our articles on social media like Twitter, Facebook, Linked-In and others is always a big support! Thanks for your help!