Young People United Against Poverty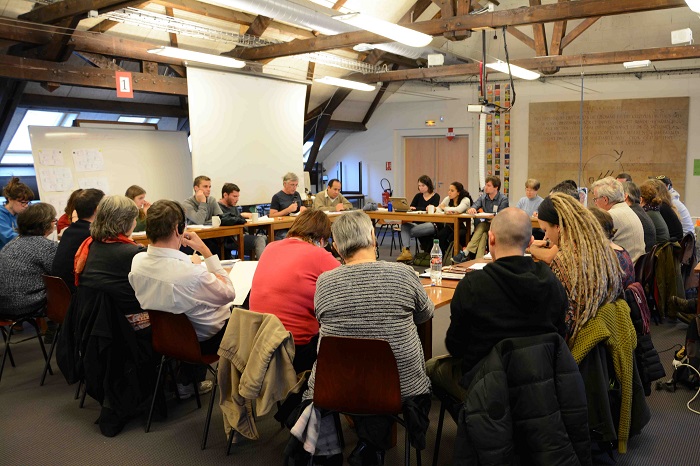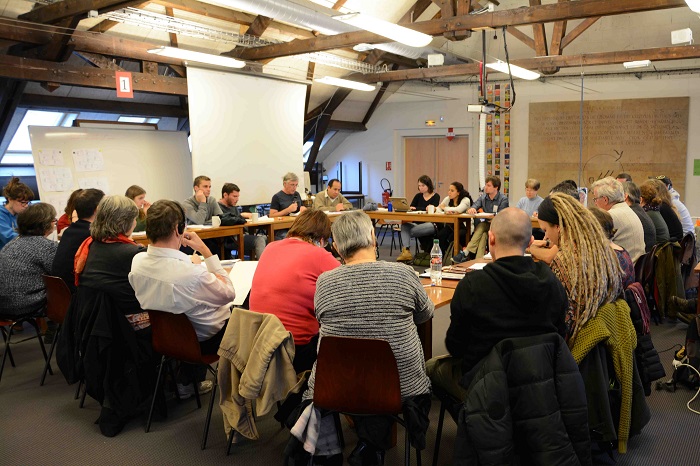 Throughout Europe, ATD Fourth World works with young people living in conditions of poverty. What are effective ways to involve youth of different ethnicities, skin colors, and socio-economic backgrounds? Given the difficult life that many of these young people face, what goals and projects should ATD establish? How can activities be conducted in a way that enables everyone to take part and ensures that no one is left out?
Last January forty ATD members from many European countries talked about these issues at a five-day workshop at ATD's International Centre in France. Participants discussed experience in various projects and lessons learned about working with young people, especially and getting them initially involved in activities.
It isn't easy to meet and get to know young people who try to avoid drawing any attention to themselves. You couldn't just go out randomly trying to meet new young people, ATD members agreed. Some had tried going to a specific place on a regular basis, hoping to meet those who are isolated. Others had tried to get to know people out on the street, through drop-in centres or even by going door to door. It's important to go to the same place regularly, seminar attendees agreed, and to have a concrete activity or project to propose.
Designing the right projects and activities is critical too. Creating an atmosphere of mutual respect is essential, as is providing activities that allow for freedom, joy, and reciprocal learning. Young people living in difficult conditions want to feel part of a community and to have adventures that take them outside the scope of their "problems". These sorts of projects allow young people to experience a life very different from the one they are forced to live on a day-to-day basis.
Seminar participants described some of their regular interactions with young people. These involved providing support to people who were registering for training, or trying to find a job and a place to live. Other participants had helped those seeking to leave home. Creating a network of diverse relationships, participants agreed, helps young people to access resources, to make friends, or to be responsible and flourishing parents if they have children. When working with young people, it is always important to support and acknowledge the efforts they constantly make simply to survive and sustain hope.
An important question discussed at the seminar was whether to suggest that young people become involved in activism in the struggle against poverty. It is important to encourage someone's freedom and autonomy, but also to support their desire to work with peers towards a world without poverty and exclusion, even if they don't always see the results right away. In mentoring young people, it is necessary to be supportive of what they want for themselves, but not to interfere too much. One has to be careful not to project feelings or past experiences on to them, some participants also pointed out.
One tool discussed at the seminar was "Forum Theatre" and other forms of acting. Almost all ATD youth groups in Europe have used or are using this approach. The Forum Theatre experience helps young people think about specific difficult situations they have been in, and look for solutions together with the audience. Theatre as a form of expression leads to new and fundamental levels of awareness that help young people develop in a range of areas.
Seminar attendees also talked about international meetings for young people from Europe and other countries that provide experiences of community. These are opportunities for isolated young people to learn about other cultures, think about issues together, and engage in creative group projects. (See an example of ATD Forum Theatre in the Netherlands at a recent young people's gathering.)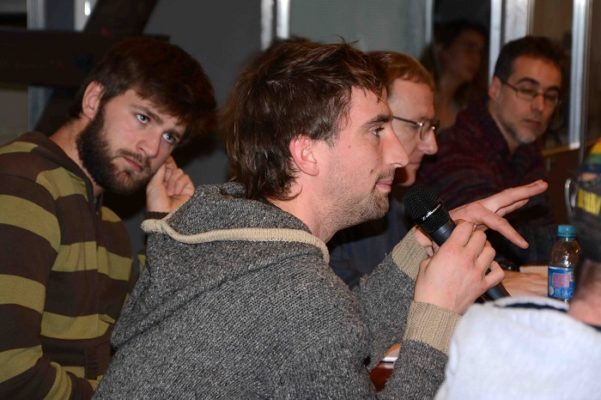 As part of their training, seminar participants looked together at the history of ATD's youth movement. They discussed lessons learned and strategies relevant for today's world. Members of ATD's Volunteer Corps were on hand to talk about their work starting the organization's youth movement that has been successful in bringing together young people experiencing extreme poverty since 1969. One ATD member described extensive experience working with ATD's Djynamo network that creates connections between young people in several European countries. Presentations included interviews conducted with former members of ATD's youth movement.
The January workshop illustrates ATD's commitment to bringing together new young people who want to work towards a more just society, one in which everyone has the same opportunities, regardless of their background. The thoughtful exchange of strategies and ideas also illustrates that this sort of work doesn't just happen; it takes careful planning and training in order to be successful.