New Look, Same Message: ATD Fourth World Updates Logo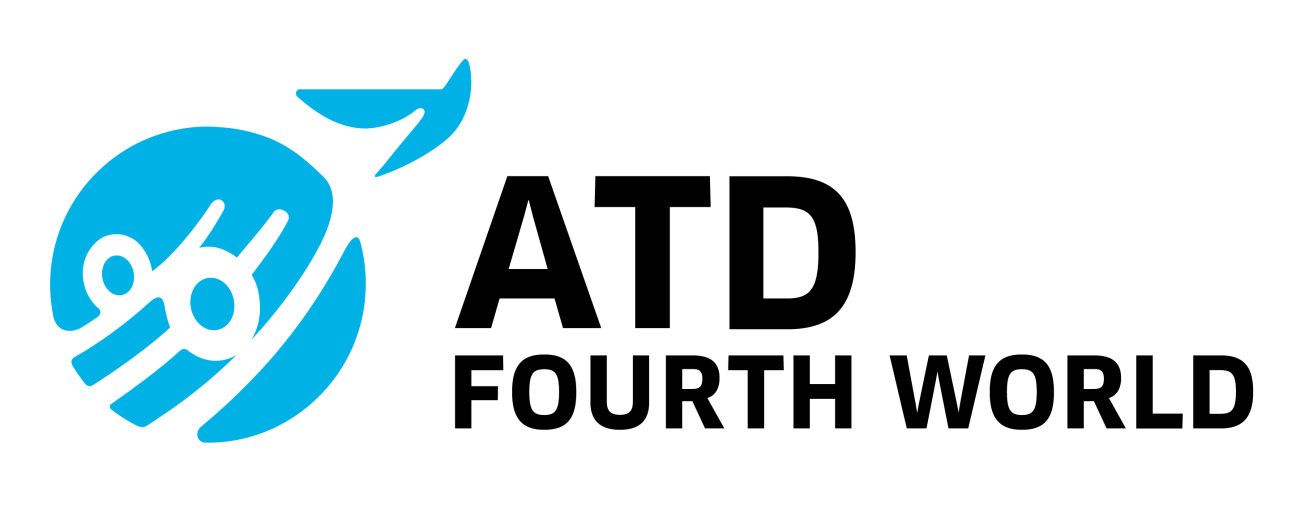 After several months of work and a wide consultation with a diversity of members around the world, we at ATD Fourth World are pleased to present our new logo.
The logo you see in this site's header has accompanied ATD Fourth World's communication since 1987. Elegant and refined, it is the form engraved on the Commemorative Stone in Honor of Victims of Extreme Poverty situated on the Plaza of Human Rights and Liberties in Tracadero, Paris and elsewhere around the world. That logo it will remain emblematic of the conviction that links human rights defenders around the world.
ATD Fourth World's logo for 2015 onward also stays faithful to founder Joseph Wresinski's vision for a design that conveys the energy behind our movement:
"You see people reaching from the darkness towards the light, to catch, to hold onto the bird which symbolizes hope, love, brotherhood, as well as joy and freedom. The circle shows that everything takes place within a community, a sense of solidarity. The whole of humanity lunges forward, constantly reaching toward the horizon."
Created by graphic designer Marie Giard, the new logo takes the powerful symbols of the past emblem — solidarity, hope, freedom — and works them into a bolder design to evoke the same spirit of striving All Together in Dignity to end poverty and exclusion.
In designing priorities for 2013 – 2017, ATD Fourth World members set a goal together to better organize for human rights and peace. Towards that goal, we have modernized this international website to better and more vividly convey the actions of ATD Fourth World members around the world and invite others to join in. Visit us often to see the latest updates! Also, please share this content on Facebook, Twitter, and other social media.