A World of Three Zeros?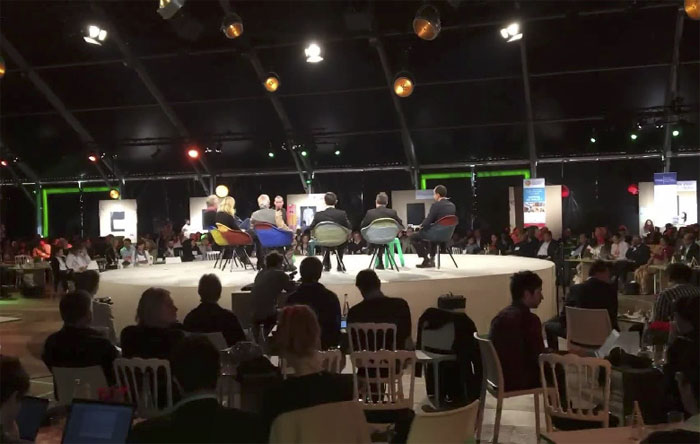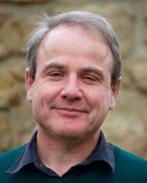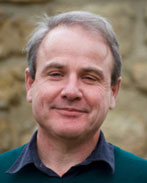 Presentation by Bruno Dabout, Deputy Director ATD Fourth World International, at the eighth Global Social Business Summit held on November 7, 2017 in Paris, France. Conversation with Nobel Prize winner Muhammad Yunus about his latest book, A World of Three Zeros.
Thirty-five years ago, I was finishing my studies at a business school. I really liked entrepreneurship but I was very disappointed in my professors, who kept insisting that money was the sole possible motivator in entrepreneurship. I know there has been a real evolution in business schools; without a doubt the sustainable development ethic has become a legitimate concept. But all the same, I like the way you defy the economic world by encouraging people to make a distinction between entrepreneurship and maximum profit.
I like the way you encourage everyone to create jobs, not with the hope of becoming a billionaire, but with the goal of being useful to their families and their communities, with the ideal of building an economic vision based on people that respects the environment.
I would like to talk about your book to elucidate its connections with three ventures initiated by ATD Fourth World. My movement; a movement that brings together those living in poverty and people from all walks of life to fight together against poverty and social exclusion.
In Madagascar
In Madagascar, ATD Fourth World Volunteer Corps members and some people living in a shanty town launched an economic initiative together. Fifteen years ago they organized a Festival of Learning. For one week, adults and young people shared their skills with children. One mother taught basic embroidery to a few women. They were very enthusiastic and continued in the workshop for many subsequent sessions.
Eventually they succeeded in selling a tablecloth they had made together, and this was the foundation for a small economic initiative in which the women learned and together created traditional artisanal goods. Last year they succeeded in producing art objects that were presented to the honoured guests of the Francophone Summit, which was held in Antananarivo. And thus this human venture advances.
It is a challenge; a challenge because either you sell your products in the main market in Antananarivo and you don't receive a decent wage or you have to find middle class clients, which is a major challenge.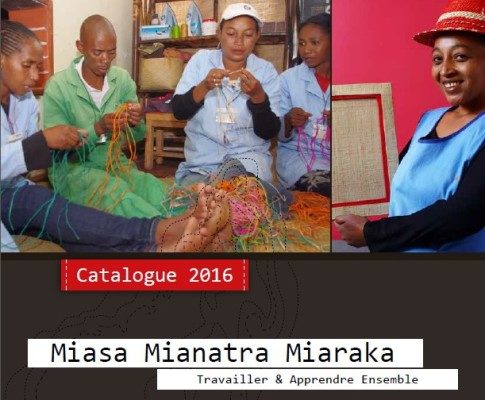 I want to emphasize two points pertaining to this initiative:
The result of this initiative is not just that a small number of people are earning a living. Above all, the goal of this initiative is to reach people considered incapable of doing anything, even in their own communities at very low wages, and to strengthen their solidarity with these communities. A true victory is in some of these people revealing their hidden talents to learn trades in the arts and becoming volunteer teachers in their communities. Emerging from extreme poverty is more than attaining material security and breaking through social exclusion. Can we include zero social exclusion, zero poverty, zero unemployment, and zero carbon emissions?
The second point concerns the need for people living in poverty to find guides and partners in apprenticeships when they come up with ideas and initiatives.
This is why I have such appreciation for the idea of the Yunus Social Business Centres and the network you describe in your chapter about technology. Maybe you could tell us more about this network that aims to connect people developing social businesses throughout the world.
Zero long-term unemployment zones
You claim that we must transform our society from one in which people are seeking jobs to one in which people are job creators. Does this make sense in industrialized countries where some people have been excluded from access to jobs for so many years? I would like to say a few words on the "Zero Long-term Unemployment Zones" initiative. This initiative is an experiment being conducted in six French rural and urban areas.
Local public authorities, unions and NGOs met locally to create a social business with the objective of creating jobs. In each location, the first step is to draw up an inventory of needs that are not being met and to interview the long-term unemployed to ask what type of work they can do and what kind of skills they have. What becomes clear from this first step is that there is neither a lack of work nor long-term unemployed individuals who don't want to work, but there is a financial deficit to overcome.
A law regulating the experiment was sponsored by French political parties on both the left and the right and was approved last year to mobilize the reserve funds designated for the long-term unemployed to subsidize job creation; not odd jobs, but real jobs with insurance coverage, a decent wage and no fixed end date. A local committee acts as overseer to rule out any unfair competition with the initiative or the businesses.
Within this initiative, the long-term unemployed do not create their jobs directly but they make a major contribution by partnering with the initiative from the very beginning, utilizing their energy and their intelligence to establish the initiative. My question is this: does this initiative correspond to your vision of a social business?
New poverty indicators
I like the way you emphasize the importance of the Millennial Development Goals and the Goals for Sustainable Development. They represent a remarkable breakthrough in the history of human civilization. Never before have representatives from all over the planet joined forces to address the problems confronting all of humankind (rich and poor, men and women, young and not so young, of all ethnicities, cultures and religions), to pursue an ambitious set of shared objectives.
You describe the progress achieved with the Millennial Development Goals and the Goals for Sustainable Development. A major difference between them lies in the fact that all countries are obligated to report their progress in implementing the Goals for Sustainable Development in their countries. The Northern countries have not yet succeeded in eradicating poverty. In your book, you describe some prejudices that we have – at times – being citizens of old industrialized nations. Since you don't say it, I would like to emphasize that the Northern countries can no longer represent themselves to the Southern countries as nations that know how to succeed. Extreme poverty separates parents from their children in the Northern countries just as it does in the Southern countries.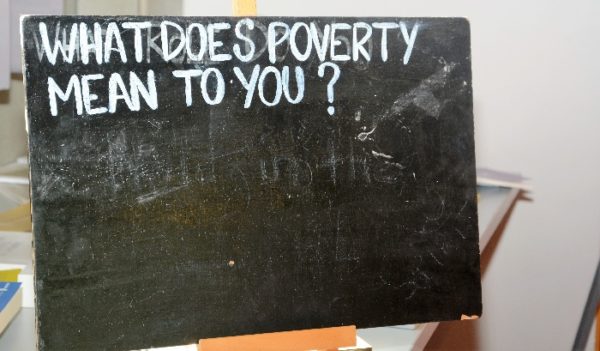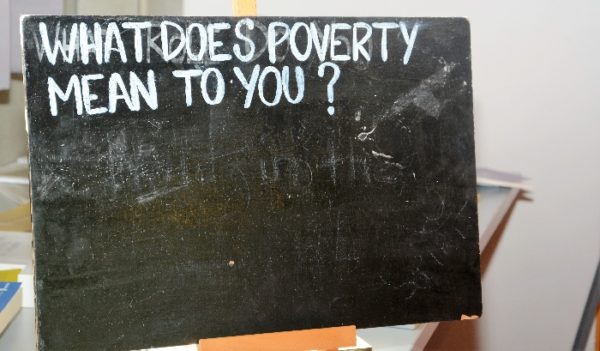 This is why we need new tools to measure progress in achieving these objectives. The multidimensional poverty index is better than a poverty base rate of $1.90 per person per day; the fact remains that this was developed without input from people living in poverty. ATD Fourth World and Oxford University are conducting an international study in which persons with direct experience of poverty are recognized as co-researchers on an equal basis with the other participants, the professionals (providing advocacy services to people living in poverty), and the academics. This study, being led in six countries including Bangladesh and France (as well as Bolivia, Tanzania, the United Kingdom and the United States), should clearly define the dimensions of poverty, their relative importance, and the connections between these dimensions. Poverty is more complex than just a rate of $1.90 per person per day; it also means violence, discrimination and institutional abuse.
I think that this study is closely linked to your advocacy for Goals for Sustainable Development, and your hope that all citizens of the world will attain an awareness of the importance of these goals. Mr. Yunus, you perceive human rights as something that apply to everyone, not just as an abstract idea or something to advocate for in dealing with public authorities, but as a way of life. This new paradigm is very encouraging.
Finally, Mr. Yunus, you want to replace capitalism with an economic system based on altruism. What temerity! In your book you talk about so many "impossible" economic initiatives that are taking shape and becoming successful.
Photos : © ATD Fourth World