Assocation of Friends in the DRC celebrate the International Day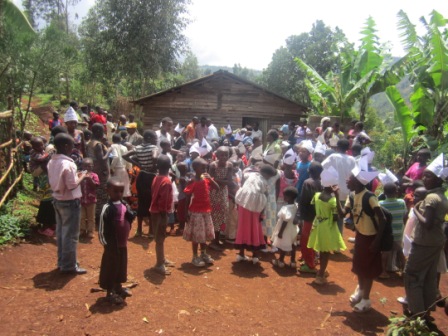 This article is imported from our 2017 Stop Poverty Campaign web site.
On Sunday, 22nd October, the Association of Friends of ATD Fourth World in the Democratic Republic of Congo will gather in the Parish of Kadutu, Bukavu, to mark the International Day for the Eradication of Poverty with a festive ceremony.
Following songs of mobilisation and songs and dances of Tapori (the children's branch of ATD), there will be a presentation of the origin, history and theme of this year of 17 October. Then there will be personal testimonies from members of the "solidarity families" as well as young people from the Dynamo branch of ATD.
The ceremony will conclude with a presentation of the poems, sketches as well as the traditional dance of the children and that of the solidarity families followed by refreshments.
Location:  Parish of Kadutu, Bukavu.
Time:  8.00am – 1.30pm
Date: Sunday 22/10/17.