ATD Philippines – Newsletter March 2017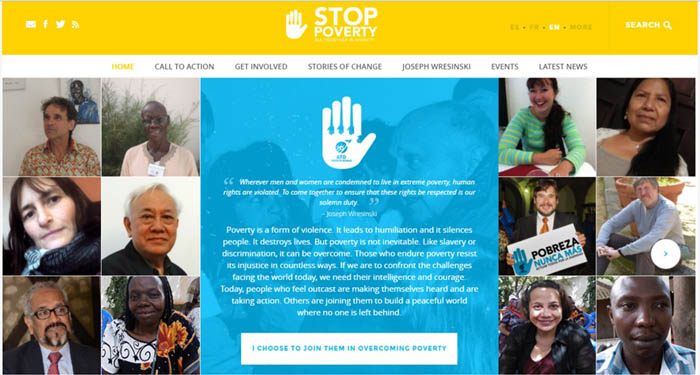 SIGN UP TO STOP POVERTY!
Dear friends,
February marked the launch of ATD's international campaign STOP POVERTY.
We are inviting everyone to sign up to show support in the fight against poverty across the globe. Many supporters including our Vice President Leni Robredo, National Anti-Poverty Commission (NAPC) Secretary Liza Maza, and Museo Pambata President Nina Yuson have already signed up.
SIGN UP with this link:
http://www.atd-fourthworld.org/stop-poverty/
SHARE the campaign.
Use the official hashtag is #StopPoverty
This campaign has a number of activities leading up to October 17, 2017 which is a major milestone for ATD. On this day we shall celebrate the 100th birth anniversary of ATD Founder Father Joseph Wresinski, the 60th anniversary of the World Day for Overcoming Poverty Celebration, and ATD's 30th Anniversary in the Philippines!
Please support our campaign to stop poverty! Maraming salamat!