ATD Tanzania Newsletter: October 2019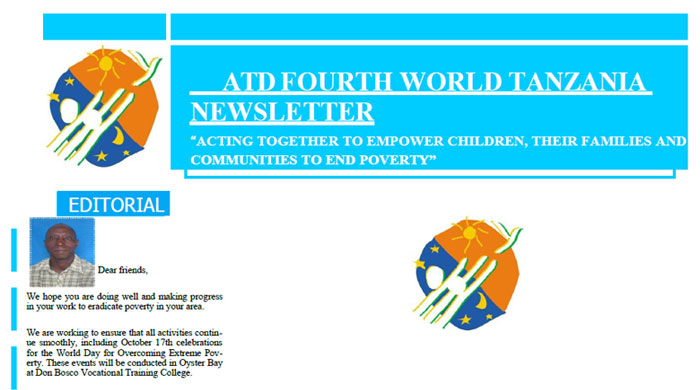 In this issue:
Children and parents from Tandale area Street Library visit the National Library.
Updates on Tanzania's role in ATD Fourth World's international research on Dimensions of Poverty.
Youth group takes part in a seminar in Rwanda on Tapori to learn more about children's network and share facilitation techniques for Street Library and other activities.
ATD members travel to France for seminar on communications and summer youth work camp.
World Day for Overcoming Poverty highlights 30th anniversary of the Convention on the Rights of the Child.
ATD bids good-by to two Volunteer Corps members; new leaders and friends bring fresh energy to ATD's work.