Aurélia in Switzerland: "I found my calling"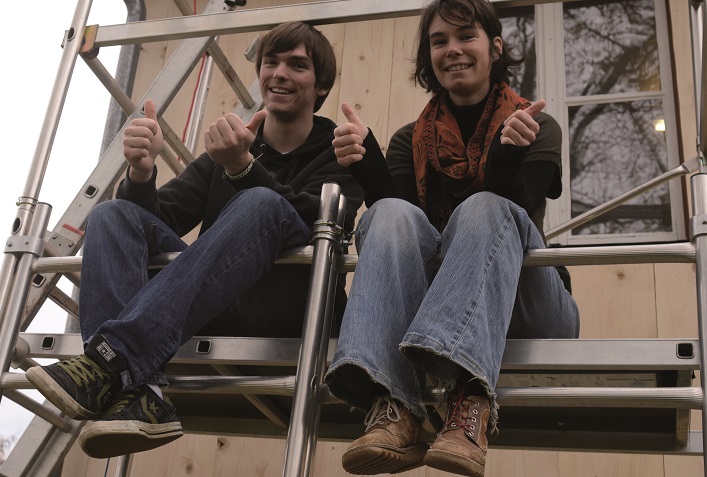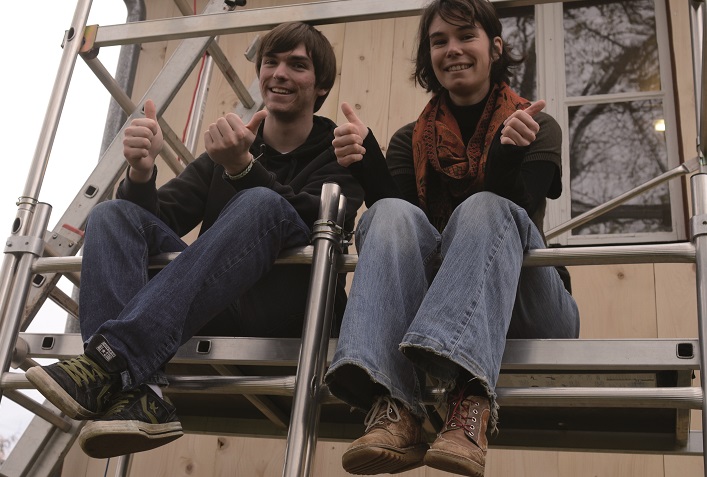 I found the right commitment for me
Beginning in the summer of 2013, I have had the opportunity to be part of the ATD Fourth World Volunteer Corps team in Treyvaux, Switzerland, and to see the autumn colors change day by day. When I see these vivid colors, I think of all those who lived here, in this big ATD "family": a world where everyone is recognized with dignity for who he is or she is. Every varied color is present; assembled together, they make a unique picture.
Contributing to a fairer society
The experience I am having here is new, but also the continuation of one that started long ago. When I was a child in Château d'Oex, a small mountain village, I was already part of ATD Fourth World, thanks to its Tapori Children's Network. Through Tapori, I received newsletters with stories from around the world – newsletters that I read and colored in with so much excitement! I remember being moved by the stories of other children, especially those who didn't have friends or felt isolated, children who were never listened to and felt they did not fit in. All this mattered to me.
So when I grew up, I wanted to contribute to making society more fair, with more room for human relationships. That's why I studied social work, specifically how to run socio-cultural projects. As part of my studies, I had the opportunity to do two internships that had a big impact on me and continue to influence me significantly today.
The first internship was at the ATD Fourth World Family Association in western Lausanne. There, I discovered teamwork where people really listened to each other completely and without judgement. The people I met there had a big impact on me because of their sincerity and integrity. The way they fought together against all that threatens humanity, against all the injustices created by our socio-economic system – this seemed like the good fight and the right approach.
It also helped me connect with and understand the fight that Joseph Wresinski initiated and the origins of ATD Fourth World.
For my second internship, I went to Haïfa, Israel, to join a team of young people who had moved to a low-income community to build relationships with its residents through theater. That's where I discovered all the potential that could be realized through various kinds of artistic expression. Thank goodness for the arts!
I stay true to myself
After these rich experiences, I had trouble finding a career that fit me. However, I had the chance to participate in and create beautiful projects in different places in Switzerland (Lausanne, Zürich, Berne, Soleure…).
I discovered the paradox and limitations of my profession as a social worker, where the jobs are more about patching holes in the system instead of proposing viable alternatives enabling all people to have a respected place in their communities.
I came to ATD because the social and political struggle against extreme poverty and exclusion is central to everyone's future. And because ATD values relationships, it gives importance to and honors what people have to say and makes time for people to meet. To overcome poverty, everyone must be involved in this effort. In the meantime, we try to build a more humane society where we put lives before profits!
Here with ATD, I am staying true to myself.
Aurélia Isoz