Cerisy Seminar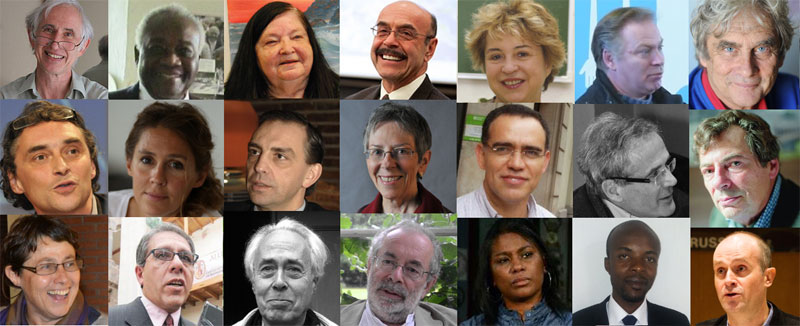 This article is imported from our 2017 Stop Poverty Campaign web site.
International Seminar from June 6 to 13 at the Cerisy La-Salle International Cultural Center
Under the direction of Marc Leclerc, Bruno Tardieu and Jean Tonglet, this international seminar brought together over 80 academics, activists in the fight against extreme poverty, and people living in poverty from 15 countries in order to discuss how extreme poverty challenges our way of thinking.
In partnership with CCIC and Colloque TV, you can see the entirety of the seminar on this site.

Why this seminar?
On the one hundredth anniversary of Joseph Wresinski's birth, ATD Fourth World is organized an international seminar to reflect on the implications of Joseph Wresinski's writings for today's world.
Through contributions from history, sociology, anthropology, psychology, epistemology, theology, and economics, as well as contributions from the experiences of people living in extreme poverty and those who work alongside them, the following topics were addressed: those excluded from cities in search of their history; the historical moment when the poor became partners with Joseph Wresinski; rethinking responsibility; violence and giving – rethinking human relations; culture and extreme poverty; and epistemological criticism and knowledge. In a joint session, the conference participants and attendees from the ATD Fourth World People's University in Normandy reflected on Wresinski's contributions. They looked at what he brought to each citizen (whether living in extreme poverty or not), and to every societal or political institution, so that they are no longer powerless in the face of extreme poverty.
Daily Schedule:
Wednesday June 7: The City's Outcasts in Search of Their History
Thursday June 8: When People in Poverty Become Partners in History
Friday June 9: Rethinking the Concept of Accountability
Saturday June 10: Violence and the Benevolent Gift: Rethinking Relationships
Sunday June 11: Culture and Extreme Poverty
Monday June 12: Epistemological Critique and Knowledge
Tuesday June 13: Future Courses of Action, Research, and Involvement
Click here to see the full program on Colloque-TV.com.