Children Joining the Campaign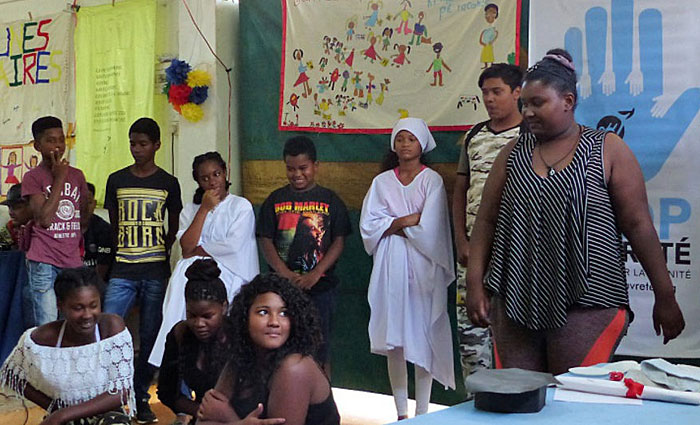 This article is imported from our 2017 Stop Poverty Campaign web site.
Tapori, the children's branch of ATD Fourth World, works to build friendship between children from all backgrounds from around the world. Tapori children are connected to each other thanks to the monthly Tapori letter that gives news, tells true stories of courage and friendship, and proposes monthly campaigns so that children can act against poverty and exclusion.
Campaign for Tapori's 50th Anniversary
In 2017, Tapori is celebrating its 50th Anniversary, and to commemorate the occasion children are invited "to look for the keys to friendship and peace" by creating puppets that tell true stories of friendship.
All around the world, children gather to think together – in groups, in their neighborhoods, at school, or during festive moments – you can join them!