A Puppet Theater Show with Tapori in Madagascar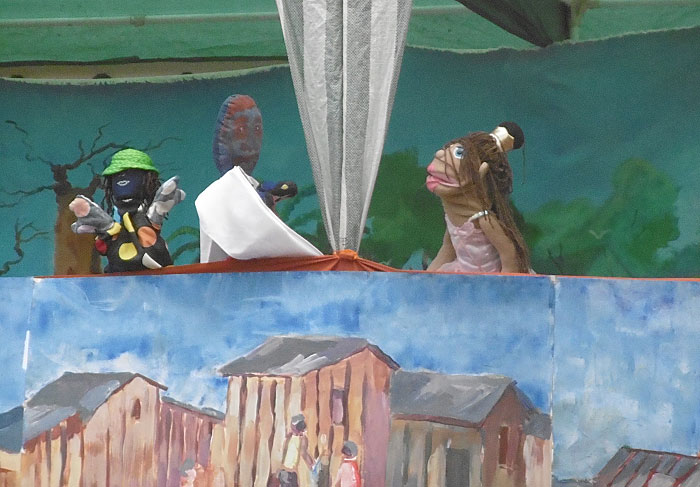 This article is imported from our 2017 Stop Poverty Campaign web site.
On June 17 2017, a 'friendship day' took place at the ATD Fourth World national center in Antananarivo to celebrate Tapori's 50th anniversary, bringing together 250 children, 35 organizers, 50 former Tapori members, parents from the neighborhood where the Tapori group meets, and members of city hall.
A friendship chain made with puppets
Children presented the puppets they had been creating since the beginning of the year. Children like Ainas: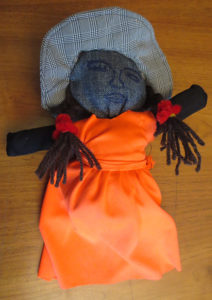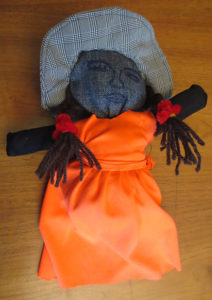 "When Ainas went out to play, the children would hit her and insult her. We saw what was happening and so decided to invite her to play with us. Little by little, we encouraged her to play with other children. We called her to join us for street library as well. Now, all the children have become her friends, even those who hurt her before. She's very happy. She says to all the children: "Thank your for accepting me as a friend and I wish that we can all have a lot of friends."
Puppet Theater
The organizers chose Fanja's story of struggle and courage to launch the central theme of the day. They told the story through a puppet show.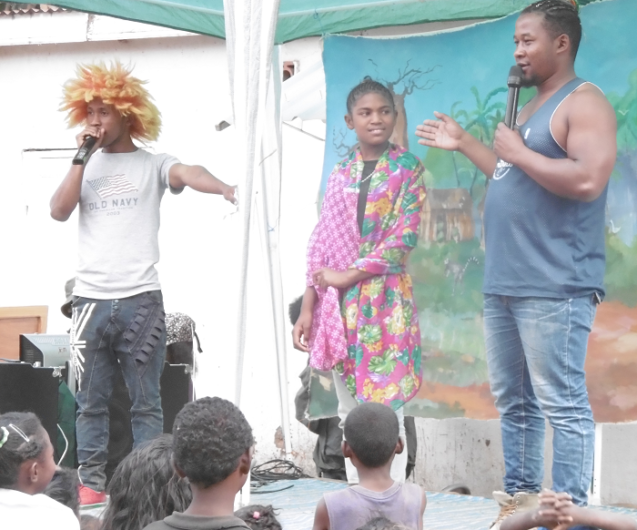 Fanja, who's story was included in Stories of Change, expressed thanks to Tapori, who nurtured her desire to go to school and learn how to read and write. "I'm glad to share my courage with all children" she told organizers during the day.
Exhibition and discovery of Tapori Minibooks
Some messages of participants after the reading of the minibooks.
Hery (20 years old): "I grew up with the children of the street library and the Tapori groups. My family situation was tough because I am an orphan. I didn't have a life or a childhood, I worked at a very young age. This workshop about books and artistic creation gives me strength for my struggle. I have finished my professional training and now I have a job. Children have the right to have a family. I just got married, I hope I will be happy with my family."
Annie (19 years old), is a former Tapori child. She became an organizer of the street library in Andramiarana, where families live in a landfill in Antananarivo. She is now in her first year at University: "I received a lot from Tapori and live the Tapori spirit. I am committed to my little sisters and brothers."
Clarisse: "I like my friends, I am happy in the Tapori group. I have the hope that friendship will bring changes in my life."
Mrs Rahamahandry Edmée, head of Ambohibao mayor's cabinet in Andramiarana, showed real interest in Tapori minibooks: "We are very happy to discover ATD Fourth World today. We are looking at how to move forward together for Andramiarana's families. I am very interested by the Call to Action. I will speak to the mayor, I completely agree that this fight against poverty can only start with children."