Conference on Joseph Wresinski, Ouagadougou, Burkina Faso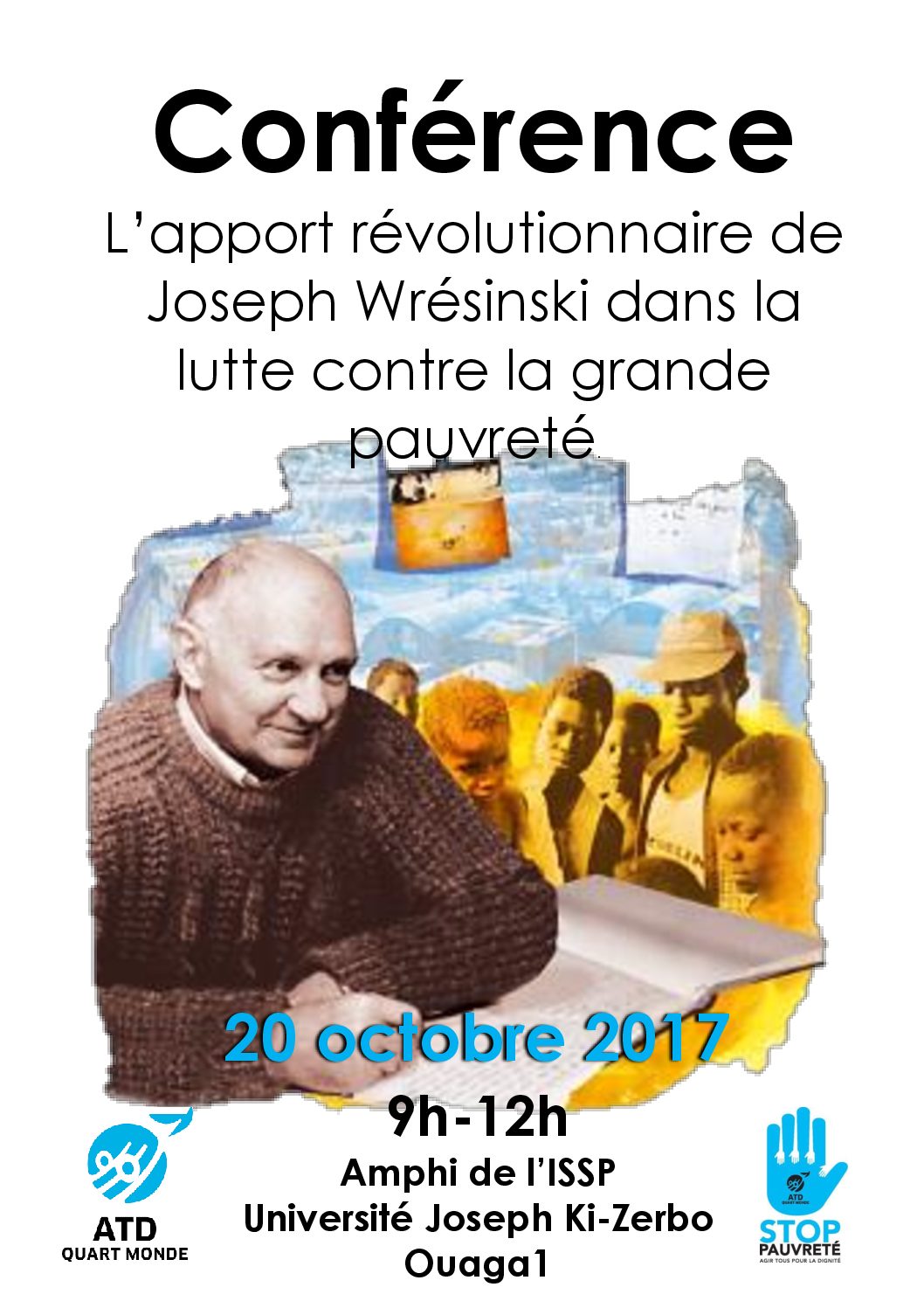 This article is imported from our 2017 Stop Poverty Campaign web site.
On Friday, 20 October, 9.00 – 12.00hrs, at the University of Ouaga 1 Joseph Ki-Zerbo, Burkina Faso, a conference for students on the revolutionary contribution of Joseph Wresinksi, the founder of ATD Fourth World, to the struggle against extreme poverty will be held; with Moses Compaoré, Faustin Ndrabu and Jean-Pierre Daud.
In addition to the conference, there will also be a series of interviews and special programs on the topic of the rejection of poverty on Radio France International (RFI) and in the Burkinabe media, as follows :
On Radio Omega, Sams'K le Jah will facilitate a special Positive Vibration program around testimonies from ATD Fourth World activists. Friday, 20th October at 10am.
On RTB television on Friday, October 20 from 7am, the RTB morning program will feature ATD Fourth World.
On Savane FM, a program (100 minutes) will be broadcast on the theme of the refusal of extreme poverty involving members of ATD Fourth World members and calls from listeners. Saturday, 21 October – morning.