Marking the International Day in Bangui, Central African Republic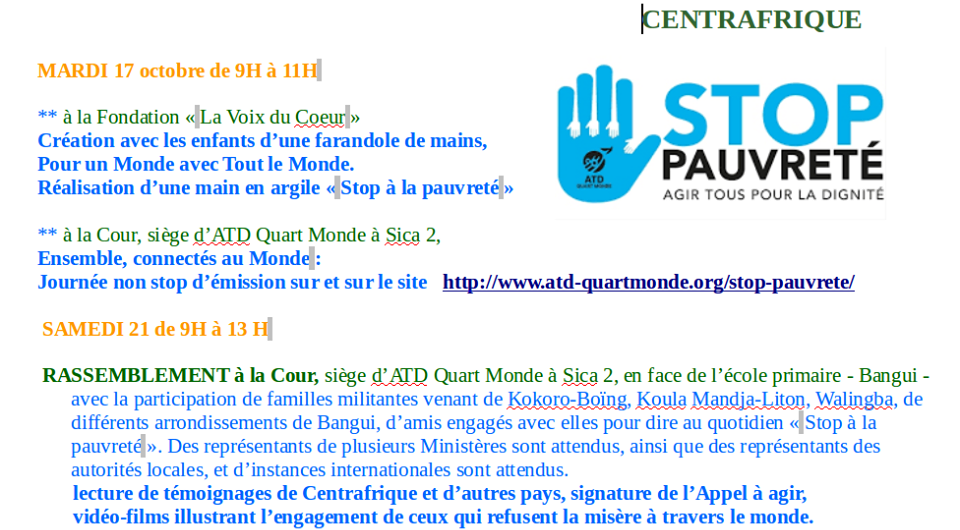 This article is imported from our 2017 Stop Poverty Campaign web site.
A gathering at the Courtyard premises of ATD Fourth World in Sica 2, Bangui will take place on 21 October from 9.00 to 1.00 pm to mark the International Day for the Eradication of Poverty.
Representatives of several Governmnet Ministries are expected, as well as representatives of local authorities and international bodies.
There will be a reading of testimonies from the Central African Republic and other countries, as well as the signing of the Call to Action of the Stop Poverty Campaign of ATD and video-films illustrating the commitment of people who refuse extreme poverty around the world.