International Report 2020 – Message from Donald Lee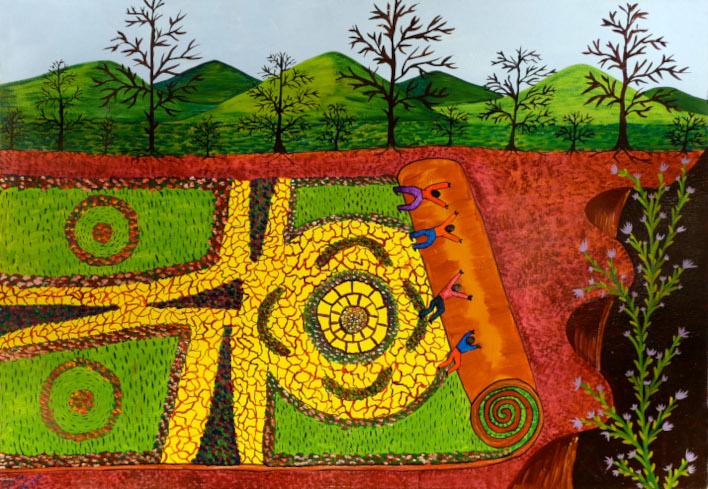 Message from Donald Lee, President of the International Movement ATD Fourth World for 2020 International Report
The global pandemic has highlighted the appalling health, economic, and social inequalities faced by the poorest people despite decades of international pledges to end extreme poverty.
It quickly became clear that the strict health measures imposed around the world to fight the spread of the coronavirus often multiplied the risks faced by people living in poverty. For those families who received little or no assistance, the health crisis made it more difficult to access food, water, sanitation, health care, education, and other crucial services. As a result, people in poverty faced higher risks of infection and serious illness because of their limited access to affordable health care and protective equipment.
The risks of contagion are especially high among people who are homeless or living in precarious conditions such as slums, and those with large families living in cramped housing. When schools were closed, children in the poorest families were unable to join online classes because they lacked access to computers or the internet. Workers suffered badly when restrictions on movement and public interaction stopped them from working.
Additional hardships
During the past year, dispossessed communities have also faced additional hardships unrelated to the pandemic, such as severe flooding, drought, acts of violence by armed groups, evictions, and demolitions of shacks, from which they have not fully recovered.
Universal free vaccination is crucial in the fight against the coronavirus, and people experiencing poverty and those most at risk should be given priority in vaccination programmes. The current global distribution of vaccines is unjust and unacceptable, leaving many less developed countries without adequate access to life-saving vaccines. ATD Fourth World activists, supporters, and Volunteer Corps members have witnessed the lived experience of such deprivations, inequalities, and violence endured by people in poverty and have reacted promptly.
Emergency health measures deeply impacted our activities and led us to reinvent many of the ATD Fourth World projects. In several regions, they were forced to suspend street libraries and Fourth World People's University sessions, and Fourth World houses were also closed temporarily. However, ATD Fourth World teams have managed to overcome or minimise the impact of many of these restrictions through their creative and innovative actions, and by learning from how people in poverty in different regions have coped through their solidarity and lived experience.
The global crisis has underscored the importance of our advocacy work to reveal the nature and extent to which people in poverty have been affected by the global health crisis and how they overcame the shock.
Concerns, experiences, and reflections of the most vulnerable
We have shared the concerns, experiences, and reflections of the most vulnerable populations from different continents using all means at our disposal, including our international website and social media. We have conveyed their anguish over inadequate preventive measures that have not kept them safe and burdensome restrictions that have destroyed their opportunities to work. Yet, despite the many hardships, people struggling to overcome poverty have come together for mutual aid through their resilience and ingenuity.
Moving forward, we must remain connected and accessible to families and individuals who are often forgotten or even rejected. We shall work together with international organisations and governments to ensure that the people with the hardest lives are not left behind and to build a better world without poverty and injustice. Although the current health crisis is urgent and needs our immediate response, it is equally important that governments and international organisations implement the policies and actions needed to fulfill their commitments to end poverty in all its forms.