Tapori Seville: "At Last We Have a Library!"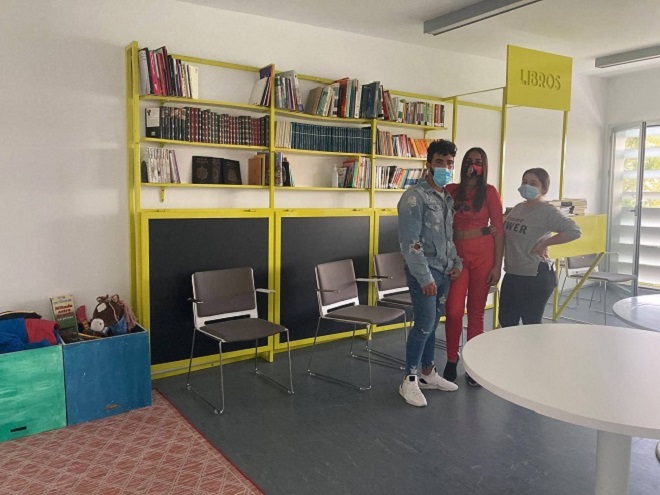 Tapori Seville members in the new library ©Mendez/ATDFourth World
A dream come true
Seville's Tapori group in Spain celebrated World Book Day on April 23 in their new "library", a space the city's Factoria Cultural [Culture Factory] has provided for them. This was a dream come true.
"It's better for this space to be used for studying", said one of the young people involved, "because there's nothing like this in the neighbourhood. We can't leave young children behind. They need to see we're supporting them, that they can do the same things we're doing. We have to set an example for them".
A young people's Tapori group initially came together while reading books at Street Libraries. Later they all agreed to take responsibility for managing the project themselves. With younger children, they read stories, discuss various ideas, and play games. "So they always want to come back", according to one of young people.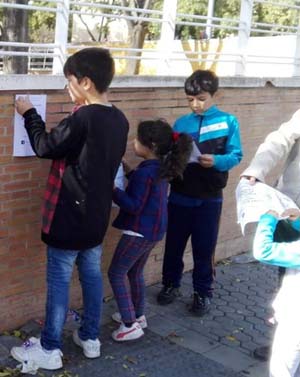 The campaign begins
"We want to go to a real library, but they are almost always closed."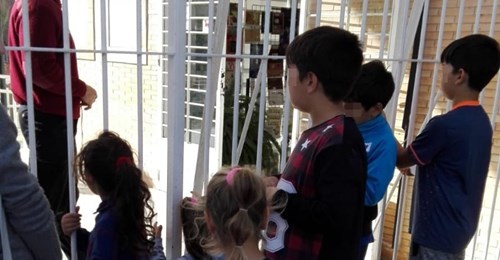 In 2018, the Tapori group their began a campaign to open Seville's libraries, which were closed every other week and on weekends. They put up posters, distributed flyers, and wrote letters to the mayor and local politicians. Every Saturday, they showed up at their neighbourhood's library and spoke to security staff through the closed gates.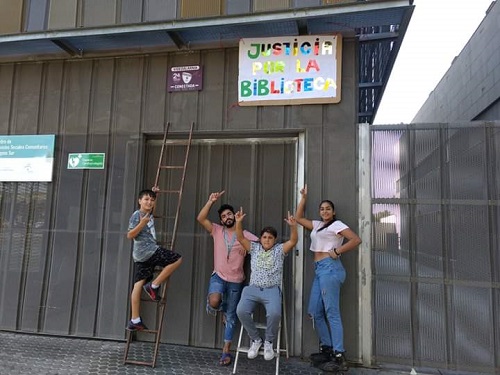 "What are they supposed to do?"
ATD Fourth World Ally Alba Méndez, who helps run the Street Library in Los Verdes, the most disadvantaged part of a Seville neighbourhood called "Three Thousand Homes". Alba supports the children's campaign.
"Most of these children face more difficulties than others", Alba explained in an interview with a Seville newspaper. "Poverty is a cycle. Here, it's more difficult to get hold of things. And those who want to study are not always able to do so."
When the pandemic started, it became even harder to find a good place to study. One mother in the Three Thousand Ideas neighbourhood association noted, "Many of us can't afford an internet connection. And we don't have computers or tablets that our children can use to do their homework".
Unfortunately, this is a common experience for many children and young people who found it almost impossible to continue getting an education during the pandemic.
"They can fail the class if they don't submit their homework", a parent explained. "But how are they supposed to do it?"
A race against the clock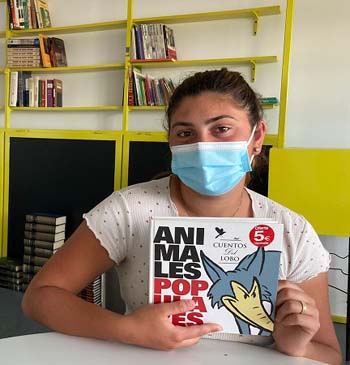 "Children have the right to be whatever we want to be."
Yet, for World Children's Day the Tapori children insisted: "We children have the right to be whatever we want to be".
Coral, aged 15, said, "I would like to be a massage therapist, one of the ones who really know what they're doing." Others dream of being lawyers and teachers. Yet they have questions.
"But how long does it take? How old would I be by the time I made it in this career?"
"Wow, that's a long time! I would be very old by then."
Children and young people in "Three Thousand Homes" know well that they don't have many years to study. Soon, they will have to start earning money however they can to help out their parents.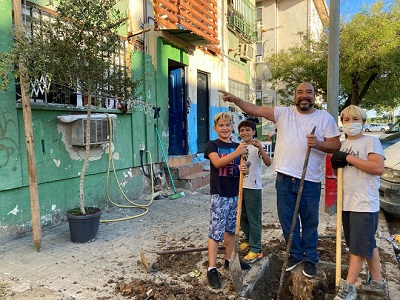 Nevertheless, this Tapori group is determined to improve their neighbourhood. For example, they convinced their families to plant trees on October 17, World Day for Overcoming Poverty. The group also tries to support their more isolated neighbours. They encourage them to get involved in the Street Library that has been taking place in the neighbourhood for years.
Throughout the lockdown, people from other neighbourhoods have donated books to the Street Library. And the children have looked after the books carefully, in hopes of starting to read together again soon. The entire Tapori group is convinced that improving their neighbourhood requires a firm commitment to education for all, in order to break the "cycle of poverty".
More than just a place to study: A sign of confidence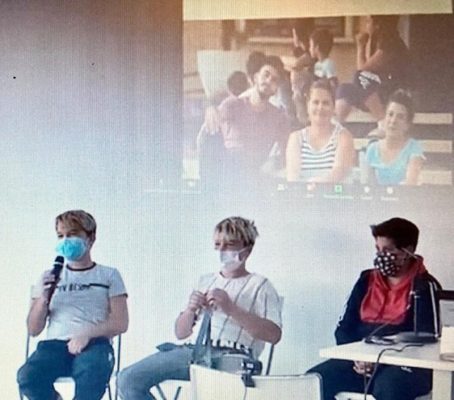 In November 2020, the Culture Factory invited Juan, Quisco, and Manuel as representatives of their Tapori group to present the library initiative. There they found a new friend in Amapola López, director of the Culture Factory. Impressed with their commitment to education, Ms López offered them a room in the centre.
The books and materials that members were storing at home have already moved to the new library space. These donations will now benefit anyone who wants to visit. "Every child in the city can come, they are all invited!" exclaimed eight year old Samira.
"We've made this library", she continued, "so all the children can come here to read stories and live life. Learning to read really is being able to live lots of different stories. It's so much fun!"
This is an important initiative for a neighbourhood with no adequate place for people to study. Right now, this lack is one of the biggest obstacles for families trying to support their children's education. But the "library" is much more than a study space. It's also a significant display of support from the local community, finally demonstrating it's confidence in the children who live there.
More on ATD Fourth World in Spain