"Learning with Dakota!" Educational Kits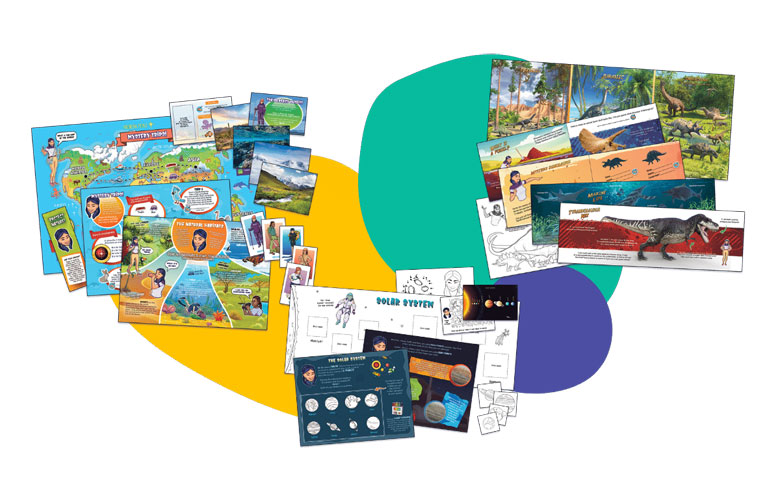 Above: "Learning with Dakota!" Educational Kits
In the rural southwestern United States, ATD Fourth World provides quality educational materials that inspire learning in school and at home.
Rural New Mexico
In the rural southwest of the United States, ATD Fourth World connects with communities through its home base in Gallup, New Mexico.
A hub for people throughout the "Four Corners" region, Gallup is close to both the vast Navajo Nation1 and Zuni Pueblo2.
There, ATD Fourth World taps into the social fabric of the community through existing community spaces such as flea markets, public schools, and libraries.
Meeting a need for quality education materials
Teachers and students in and around Gallup, New Mexico, including on the Navajo Nation, are challenged every day by a chronic lack of prime educational materials.
ATD Fourth World has been responding to this challenge by producing high-quality, though low-cost, educational kits. The kits stimulate students' curiosity and nurture their pleasure of learning.
"Learning with Dakota!" Educational Kits
The "Learning with Dakota!" materials include three educational kits: The Solar System, The Natural Habitats, and The Age of Dinosaurs, shown below.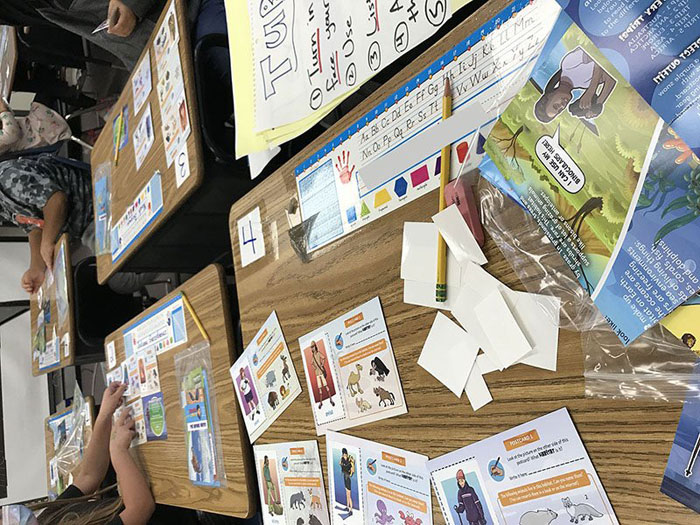 Our New Mexico team distributes the free kits for use at home or at school. These kits are especially useful and appreciated where children have little or no access to digital tools, or even the internet. ATD-USA's current priority is to have the kits reach students in small rural schools.
The kits demonstrate interactive, engaging, and self-guided learning models that introduce teachers in underserved schools to methods that are adapted to 21st century education and that cultivate the desire to learn.
"Thank you for making our students enjoy learning through these activity kits."
4th grade teacher, Catherine A. Miller Elementary School
With these engaging and interactive materials, students who are usually less involved in the class demonstrate a renewed curiosity and passion for learning. This can change both the teacher's and the student's perceptions.
"I sent home the kits…. One of the moms sent me a note that her son was 'on cloud nine' when he got home! Thank you for your work to produce and share this learning kit."
1st grade teacher, Hozho Academy
Donate today to help get more educational kits to children in rural New Mexico.
ATD Fourth World in New Mexico
In New Mexico, ATD Fourth World works with community members and other partners to create innovative opportunities in education and the arts. In addition, they provide meaningful opportunities for people who want to bring their skills and knowledge to social change work.
All programs build on family strengths and promote recognizing families impacted by poverty as valuable members of society.
As in other rural areas, ATD in New Mexico taps into the social fabric of the community through existing family and community spaces. These include flea markets, public schools and libraries, and other gathering places in the heart of low-income communities.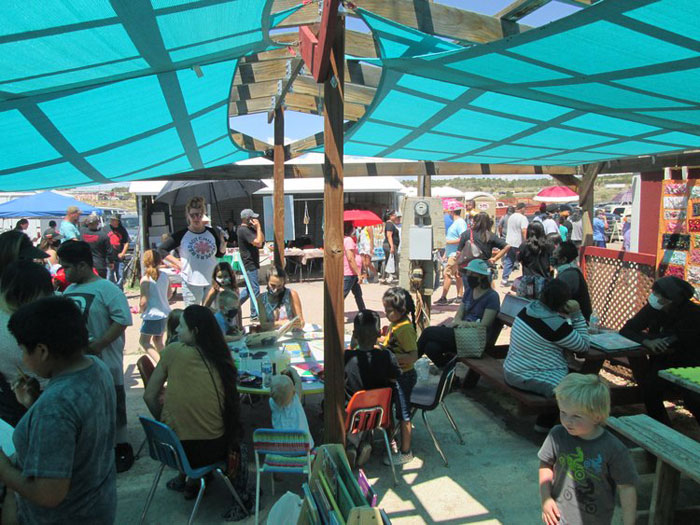 ATD Fourth World's presence inspires positive change by providing access to high quality experiences. Through these, people also experience supportive community relationships. Most important, the people the most impacted by poverty feel their dignity is upheld.
ATD invites all community members to contribute to these activities and add to the growing web of connections that strengthens the area's social fabric. The New Mexico team also welcomes volunteers, interns, and students for their field placement.
More on ATD Fourth World in the United States