Determined to Help Children and Young People Living on the Streets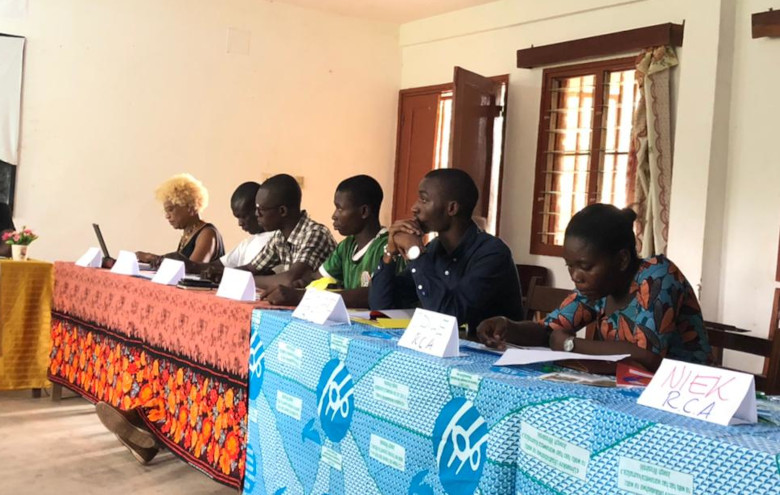 Photo above: Regional facilitators meeting in Bangui, Central African Republic, 2021 © ATD Fourth World
By Henri Muzusangabo, ATD Fourth World activity coordinator in the Democratic Republic of Congo
ATD holds regional facilitators meeting in Bangui
How can we help children and young people living on the streets to find a place in their family, community, and society? This was the central question for 20 activity coordinators from three African countries who met last July for a peer training session. Held in Central African Republic, the session also welcomed facilitators—many of them young people themselves—from Democratic Republic of Congo and Burkina Faso. All were eager to learn from one another's experiences doing this challenging work.
Lived experience motivates a commitment to children on the streets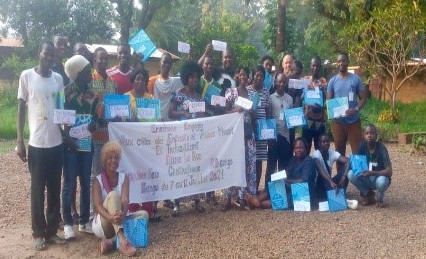 In each of the three countries, children and young people living on the streets encounter a range of hardships, often including violence. Yet they remain united in support of one another. Careful observers, the young people and even the children see clearly that almost everyone around them is indifferent to their suffering.
This understanding of hardship is where the facilitators start when they think about the activities they want to do. Some them lived on the streets as children too. So they know first hand what it's like. Others among the facilitators always lived with their families but still suffered from poverty. All know from experience that the children they meet need love. As Gouba, a facilitator in Burkina Faso, says, "These children are my friends." However, the facilitators also know how much these children have to offer to society.
Each day, refusing to give up
One of the youngest facilitators described his own family's experience of poverty.
"When my father died, our family life was upended. Because my mother was cut out of her inheritance, she had to do everything to take care of us. So she started doing any work she could find like taking in laundry from people in our neighbourhood. Even though she's been through a lot, she still supports me and gives me plenty of advice. Every day, she encourages me to get involved in the struggle against poverty."
Other facilitators from the thee countries shared similar stories of refusing to give up in the face of hardship.
Improving projects based on real-life experience
With so much experience around the table, the session addressed a range of topics:
Understanding better how poverty separates parents and children
Understanding what life is like in different countries for children and young people living on the streets
Activities and partnerships illustrating a commitment to working with children in a vareity of situations
What activities unite children through building confidence and connections
How to take a step back from work on a project to figure out next steps
Questions related to children's participation in projects
How to promote children's rights
How projects can lead to real change
Strength in numbers
In addition to meetings, particpants in the peer training session visited families on the island of Mbongossua in the Oubangui River. Participants wanted to show support to these families, who have been living in tents since October 2019 when flooding destroyed their homes. For the local ATD team working with the families, the visit provided support and encouragement as well. In addition to working directly with families, for years the team has been advocating for long-term housing in a safer location.
Finally, activity coordinators met with "Wire Wilfred", an exceptional artist now working with wire who also knows first-hand what it means to struggle to survive on the streets.