Democratic Republic of the Congo
ATD Fourth World has been in the Democratic Republic of the Congo since the 1990's.  ATD's history goes back to the Tapori group in Bukavu in the South Kivu province, and later near Goma in North Kivu.

ATD Fourth World's work in Democratic Republic of the Congo includes:
Tapori groups in several regions working to be the "friends for those who have no friends." They visit children and young people who used to be soldiers or prisoners, children accused of witchcraft, and others who face exclusion in their lives.  They then work to create friendship around them by building a welcoming community;
The radio program, "Children of Courage," aired by the local community radio NENO LA UZIMA and broadcast from Bukavu at 100.2 FM every Sunday from 3:15 to 3:30. The weekly program lets the children share news about their daily lives in Tapori and the importance of children's rights, peace, and friendship;
A Mountain Library, where over sixty children whose families live outside Bukavu come together to share books and creative activities;
A group of "Solidarity Families" who come together in Burhiba to build unity and friendship;
The Dynamic Youth in Bukavu, created by former Tapori members who have themselves become organizers. They support local Tapori groups in community work and organize meetings among young people;
The World Day for Overcoming Poverty, organized every year on October 17 in collaboration with the local civil society and government organizations.
Latest news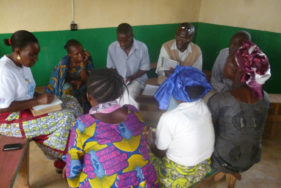 ATD Fourth World's work in the Democratic Republic of the Congo began in 1997. This is when a Tapori children's (…) Read more →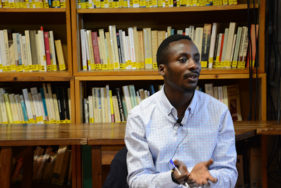 Above: Emmanuel Mugisho Murhandikire By Emmanuel Mugisho Murhandikire, ATD Fourth World ally in Bukavu, Democratic Republic of Congo In many (…) Read more →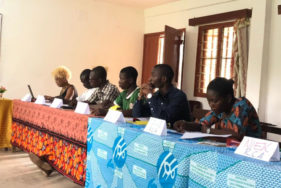 Photo above: Regional facilitators meeting in Bangui, Central African Republic, 2021 © ATD Fourth World By Henri Muzusangabo, ATD Fourth (…) Read more →