"I remain hopeful"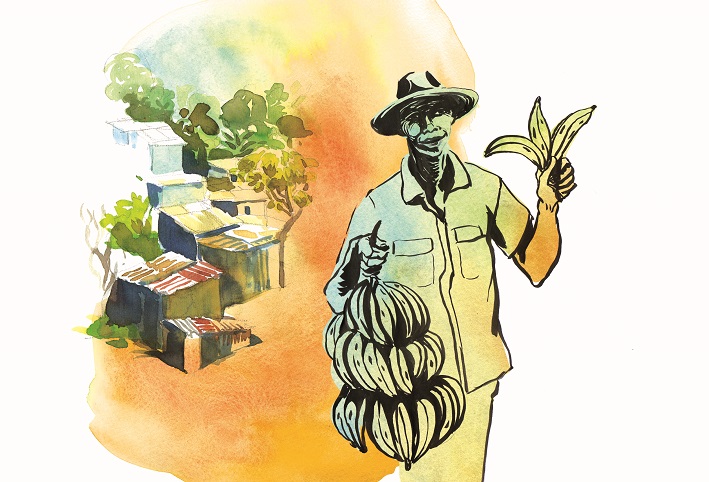 Shirley set up a Street Library in a neighbourhood of Mayotte.* This activity welcomes a lot of primary school children who do not know how to read but who like listening to stories. Parents and children increasingly get involved in this activity.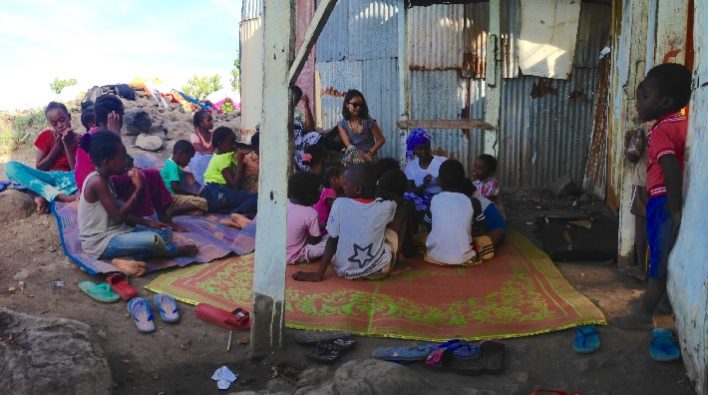 During this action, Shirley met Méra and befriended him. She was touched by this man who strives to provide for his family and still stands with those that suffer even more. She shares his story.
"My name is Méra, I'm from Anjou Island in the Comoro Islands.* I have a wife and three children. I came to Mayotte in 1994 when I was 20 years old. I came to Mayotte to find a better life. I haven't found it yet, but I remain hopeful.
"As I don't have a residence permit here, I can't find a real job. I'm able to do some occasional jobs here and there because I know a lot of people. I don't like to stand idly by on my own, so I talk to people, all people, wherever they're from. Since I know a lot of people, I am aware that a particular person can make woven coco panels, and I can install them. I don't hide my situation. I tell it to people so they can think of me when there is a small job to do.
"The other Comorians ask me how I get to know so many people. I tell them they need to talk. I go every day to the mosque to ask God to show me the right way.
"I live in a banga, a one-room sheet-metal house that I built on a piece of land someone is letting me use. But when it's raining, the path is difficult because there is a lot of mud. I buy bundles of second-hand clothes to resell them in the neighbourhood. I sell them to people who can't go to the market. But it's difficult, because often people do not pay me. If I see someone with torn clothes, I prefer to give him clothing, even if he doesn't ask for it. I give him garments in secret; it is not good to give things away publicly, because other don't see this gesture in the right way. Even if they're less in need, they'd like you to give them the same thing, or for the one who received something for free to give it away.
"Religion says: 'If you give a little, you will receive a lot.' If I find something to eat, I share it because it's not good to eat alone. If I find bananas growing in the countryside, I'll give them away. I think it's important to greet each other, and to laugh with people."
* The Comoro Islands are in the Indian Ocean, located between the northeast coast of Mozambique and the northwest coast of Madagascar. While Comoros is an independent state, the island of Mayotte is part of France.