International Archives Day – June 9th 2018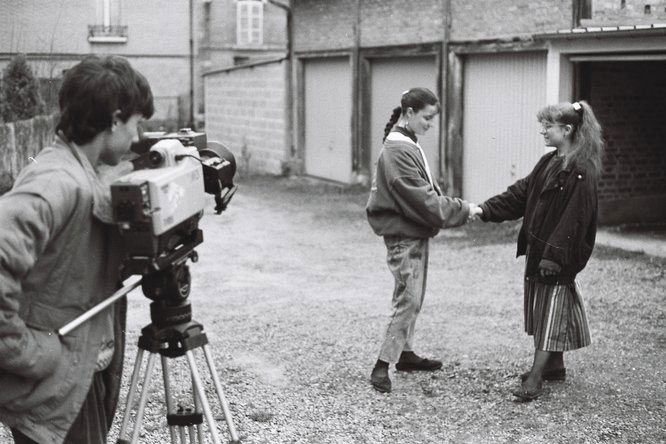 In 2018 the Joseph Wresinski Archives and Research Centre for history and research celebrated for the first time International Archives Day, which takes place every year on June 9th.
This day aims to raise public awareness of the importance of archives, as they constitute the memory of all people thanks to unique testimonies about the past.
The theme in 2018 was "Archives: Governance, Memory, and Heritage."
Since ATD Fourth World's beginning,  members have been determined to preserve all documents that bear witness to the struggle of people living in extreme poverty and the commitment to social justice of those who work alongside them.
The Joseph Wresinski Archives and Research Centre's participation is a continuation of Joseph Wresinski's belief in the importance of preserving evidence (written, photographic, audiovisual, artistic) of ATD's struggle against extreme poverty, and in particular the resistance of the most underprivileged people.
The Joseph Wresinski Archives and Research Centre was created in 2005 in order to bring together and preserve ATD's archival heritage from all five continents, written in some thirty languages. This heritage is a resource for future ATD initiatives, but also makes the struggle of those in extreme poverty more widely known in France and throughout the world.
More information about Joseph Wresinski.
More information about ATD's work throughout the world.
Other articles related to International Archives Day:
ATD Fourth World's Art Library
Joseph Wresinski Archives and Research Centre
Example of ATD Archives: African Regional Delegation
Stop Poverty Campaign: Joseph Wresinski Archives and Research Centre
Perceptions of the Poorest People Throughout History
Remembering History Project