Join the race with ATD Fourth World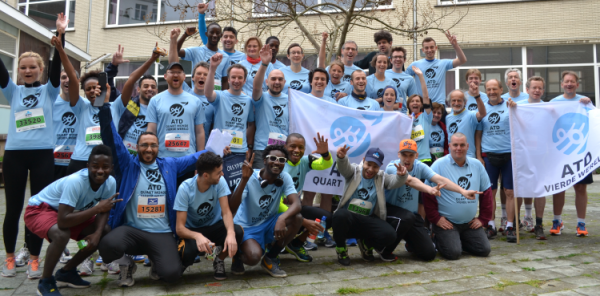 On 29 May 2016, the ATD Fourth World team will run for solidarity against extreme poverty in the Brussels 20 km run. You can still join our team. Sign up to run in the race or support our team by sponsoring runners, helping the prep team, or cheering on runners on the day itself. Will you join the race with ATD Fourth World on 29 May 2016?
The start of the 37th Brussels 20-km run is scheduled for Sunday, 29 May 2016, at 10 am at the Arcades Du Cinquantenaire.
For the 12th consecutive year, ATD Fourth World will participate in the race. By joining our team, you are choosing to run for solidarity against extreme poverty. Use our changing room and join in our cause.
Your participation will help ATD Fourth World finance its programs and give a voice to people who, every day, face extreme poverty and social exclusion.
Enrol at your convenience for the ATD Fourth World solidarity team.
Click on this link to enrol at your convenience for the 37th annual run, which ATD has participated in for the past 12 years.
The ATD volunteer team will again be available to help you.
As a large team (last year we signed up over 200 runners) we can start enrolment now, before official registration opens in mid-March;
Once you sign up, we will take care of any requirements, including your number assignment;
You will have access to our comfortable changing room close to the starting line, provided by the Etterbeek community, where physical therapists will be standing by to help;
You will receive a welcome package along with, we hope, a T-shirt if our sponsors come through.