Letter to Friends Around the World – N° 105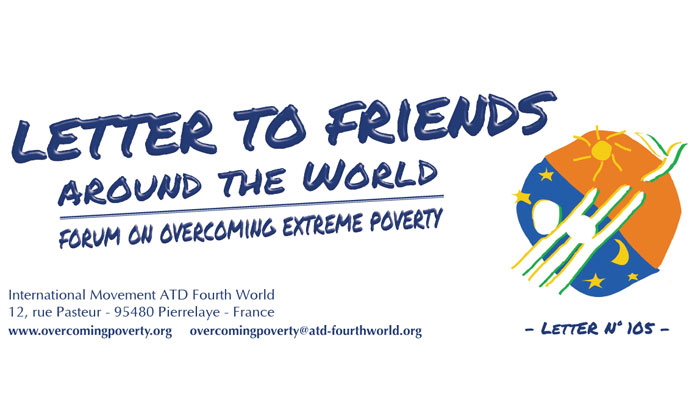 Dear friends,
We are pleased to announce in this issue of the Letter to Friends Around the World, the theme of October 17, 2021.
Building Forward Together:
Ending Persistent Poverty,
Respecting All People and Our Planet
Despite the COVID-19 crisis, many people and associations have remained determined to stay connected and continue their activities. In this letter you will learn about their stories of struggle and solidarity.
Those taking action are calling for us
to join them
Several articles highlight the contributions of women who are taking action as they encounter great challenges. These women take initiative to bring about change where they live. They are joined by other adults, children, and young people who have told us about their courageous and innovative contributions, as well as the work they are undertaking.
If left alone, their efforts will not bring about the profound changes they want and we need. They call for us to join them, to follow in their footsteps so that our actions strengthen theirs and the world moves forward.