What Is Poverty? Measuring Progress on UN Sustainable Development Goals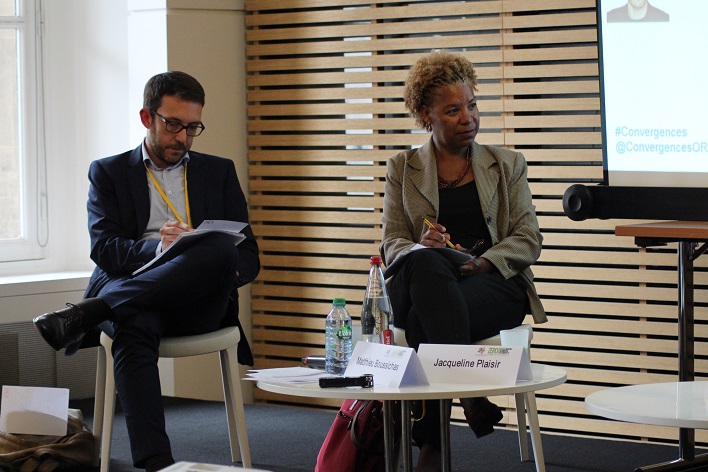 Above: Matthieu Bourssichas and Jacqueline Plaisir at the 2016 Convergences World Forum.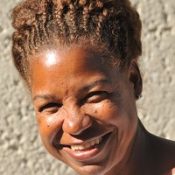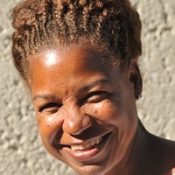 Jacqueline Plaisir, Deputy Director ATD Fourth World International, took part in the September, 2016 Convergences World Forum discussion on "Measuring Progress on the Sustainable Development Goals: What Method and Which Approach?" The round table was led by Matthieu Bourssichas of the Foundation for International Development Study and Research (FERDI). Also participating was Yohann Caigneau of the European Investment Bank (BEI).
Development efforts require measuring how much policies and programs have reduced poverty and its effects in the daily lives of people at risk. How to measure this accurately is a key issue as the international community gathers to address the ambitious 2030 agenda, "Transforming our World" with its commitment to "leave no one behind".
Ms. Plaisir gave an overview of a new ATD Fourth World research project, "Dimensions of Poverty and How to Measure Them". She emphasized that, in order to develop effective strategies, we need to clarify our understanding of poverty with people who experience it themselves.
Highlights of her presentation:
People who experience poverty themselves are in the best position to help us understand it and to achieve the first of the Sustainable Development Goals: making our strategies more effective.
We are not starting from scratch; a Multidimensional Poverty Index already exists.
This Multidimensional Poverty Index is a useful step forward. However, we disagree with two elements:

Researchers, analysts, and administrative personnel defined "dimensions" of poverty and decided how to measure them without any input from people who are actually affected by poverty.
The MPI does not address discrimination, oppression, and social exclusion, which are also important dimensions of poverty.
Making sure that we hear everyone's voice and leave no one behind is just as important as the choice of indices, measures, and indicators.
Enabling people to participate in these measurement processes is itself an important step towards self-determination and self-reliance.
Full transcript of Jacqueline Plaisir's presentation (French only).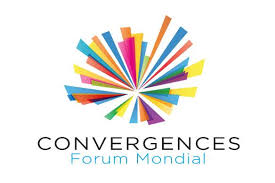 ATD Fourth World Photo: Matthieu Bourssichas and Jacqueline Plaisir, Convergences World Forum, Paris, France