Renewing a Sense of Dignity by Ending Silence About the Past | Jean Toussaint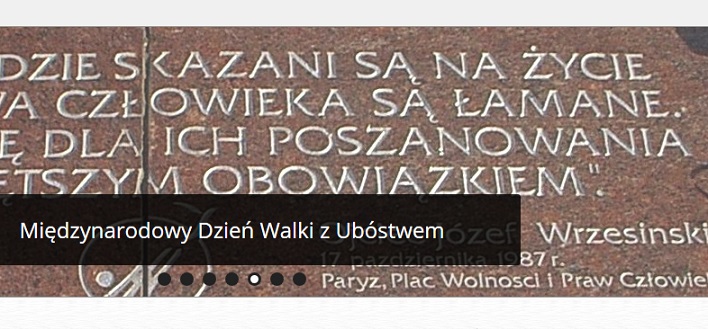 By Jean Toussaint
In March, I visited Warsaw to meet with members of ATD Fourth World-Poland who are leading a number of terrific projects. These include:
A Street Library on Dudjarska Street in one of Warsaw's most disadvantaged neighbourhoods.
A Street Library and regular art workshops in a Warsaw refugee centre.
A Tapori  initiative (including a Polish-language Tapori website) that involves three Tapori groups in Warsaw and seven others elsewhere around the country.
Adult discussion groups inspired by the People's University.
Activities for young people connected to a wider European Djynamo project that enables young people from diverse backgrounds and countries to collaborate on projects for overcoming poverty.
Future plans to organise respite stays for families in poverty to have a chance to get away from the worries of everyday life for a few days of vacation.
Ongoing collaboration between ATD members in Warsaw and in Kielce, the city where ATD first started its work in Poland through a collaboration with concerned citizens trying to improve the lives of homeless people living in the train station there.
I was impressed to see such a wide range of projects!
During my visit, I attended an evening get-together with several members of ATD Fourth World. I was struck in particular by one woman who talked about many difficulties she had experienced in her life. She had spent several years in prison and, after her release, was denied custody of her children. She became involved with ATD Fourth World through a family living in deep poverty. She said:
"I always felt that you had to put your past behind you and focus on the present and the future. That was what I tried to do for a long time, in order to move on with my life. Now, I believe that moving on means connecting with other people so they are not all alone. I had to struggle for five years to regain custody of one of my children. What makes ATD special is that it brings together people who have had misfortune in our lives so we can talk things over. This takes a lot of courage but it shows how strong people can be."
Her words stayed with me because of the ways that poverty can impose silence on people. As she said, for a long time, she felt that, in order to put her past behind her and move on, she should not only avoid talking about her past, but that she should "never think of it again." With ATD, however, she changed her outlook. "These are people who have gone through very difficult times," she said. Hearing the others talk together about their past struggles in life, she now sees that they can come to think of themselves as strong and courageous.
Hearing what this woman said made me think about the importance of ending the silence of people in poverty. It is important for each person to have an opportunity to tell their whole story. But more than just speaking out about injustice, people in deep poverty need to be able to recast the past by reconstructing their understanding of their own history. By looking back, it is possible to gain perspective and to recognise that life "takes a lot of courage but shows how strong people can be" to get through the chaos and strife of poverty. For people to be able look back in this way can renew their sense of their own dignity. This sense of dignity is anchored not only in the present but also in taking ownership of one's past, complete with all its shadows, but also with the resistance shown in the face of tribulations.
Article photo by ATD Fourth World-Poland showing part of a commemorative stone in honour of the victims of extreme poverty, located in Kielce, Poland. The text reads, "Wherever men and women are condemned to live in extreme poverty, human rights are violated. To come together to ensure that these rights be respected is our solemn duty."