Rural Poverty in Brazil: Giving for a Life of Abundance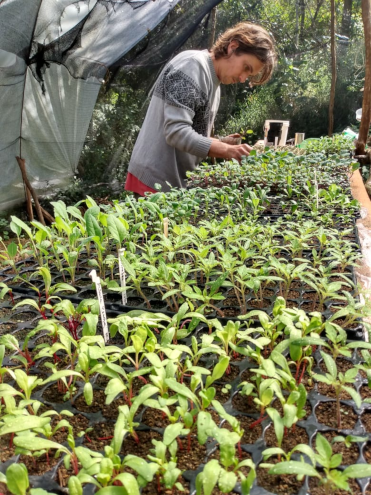 Above: Eduardo Simas, 2021 © Eduardo Simas and Mariana Guerra/ATD Fourth World
This article is based on a talk by Eduardo Simas, member of ATD Fourth World Brazil, at the opening of the 74th Session of the United Nations General Assembly Second Committee.
In search of the reality of rural poverty
Good morning, Mr. Chair, members of the committee, ladies and gentlemen.
ATD Fourth World is a global movement founded with people living in poverty as partners in building a world where everyone can live in dignity. On behalf of our movement, I thank you for the invitation to speak and I welcome the efforts of this committee to hear the voices of people who are at the grassroots of economic, social, and environmental struggles.
As members of ATD Fourth World, my wife, Mariana and I went to live in Mirantão with our children. Mirantão is a small farming village in the Brazilian state of Minas Gerais. We went there to help ATD learn about the reality of rural poverty and its links with the urban world. Mariana and I also went to support the efforts of people living in poverty.
We quickly identified the types of difficulties farmers in Mirantão faced. On one hand, they lacked means (such as land or natural resources) to maintain their traditional way of life and identity as farmers. On the other hand, they faced barriers that prevented them from participating in modern life: among them, access to schools, health services, and the justice system; food insecurity; underemployment; and lack of opportunities for young people.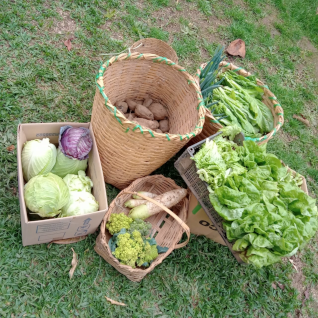 Discovering a new economic concept
Over time we also realized that those in Mirantão had their own means to face these challenges.
In 2012, a neighbor who works as a day worker in the fields came to our door with a bag full of beautiful tomatoes. When we insisted on paying for it, he did not accept; he just smiled and said: "You don't know the way things are around here". At the beginning we felt that we were in debt, that we had to give something back. But it was never enough: the more we gave, the more we received. We became good friends.
Later we understood what was at stake when another friend, Donga, an older lady who worked hard all her life, explained:
"It is because we give, that we have."
That is indeed the meaning of life — a collective way of being where you contribute to the wealth of the community, with a deep confidence that by participating in the flow of abundance you will be fine. That's what made me become an agro-ecological farmer: to have more things to share.
Coming from a society where we learn to keep possessions for ourselves, to save, and to accumulate, this sharing is an innovative way to redefine what wealth is and to build a truly shared economy based on healthy relationships and collective reciprocity.
The same principles can be applied to our planet — the most generous source of abundance that has always fed and sheltered its children. If we treat it gently, offering the best of ourselves, it will never fail in meeting our needs.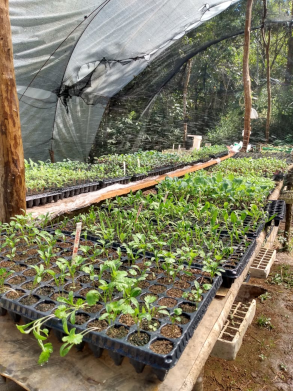 Taking into account what is at the grassroots
Too often policies, development projects, and even programs to fight poverty do not take into account what already exists locally. This weakens community connections, dismantles solidarity networks, exhausts natural resources, and leaves people more vulnerable in the long term. ATD Fourth World's aim is not only getting people and communities involved in projects, but also supporting them in building their own ways to overcome the challenges. So these relationships need to be deeply understood.
Mariana and I could only understand these dynamics by living them, by sharing the life of the community and putting our minds and hearts together. People need to meet, to get to know one another, and to connect sincerely in order to create relationships that can go beyond stereotypes and barriers.
There are still many questions ahead of us. For example, how do we build solidarity between people in the countryside and in the cities? How can we expand economic relationships based on trust and abundance? We do not have all the answers and we invite everyone to work with us.
Worldwide there are people suffering in agony, unable to secure their own subsistence, not allowed to take part in this economy of abundance. With that comes the ultimate violence of being considered worthless: when you cannot give, you count for nothing.
At the end of the day, what do we really give? We give our most valuable asset: our time and ourselves. And that is something everyone can give. So the biggest challenge is to remove the barriers that keep people from offering their best to each other and to the planet.
Thank you.