San Jacinto in Guatemala Pays Tribute to Joseph Wresinski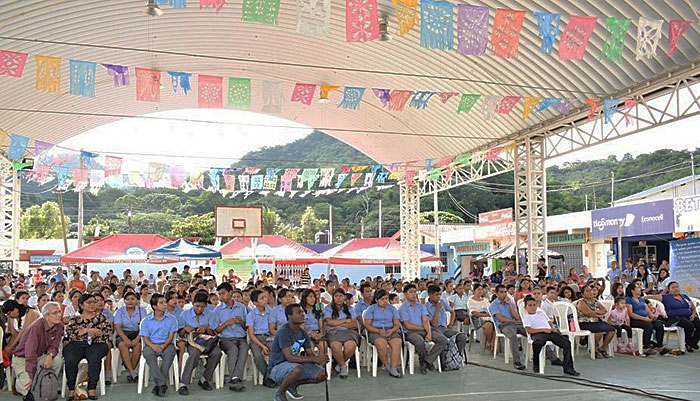 This article is imported from our 2017 Stop Poverty Campaign web site.
On 17 August, in the municipality of San Jacinto (Chiquimula, Guatemala), Mayor Leonidas Morales and the Municipal Council hosted a tribute to Joseph Wresinski founder of ATD Fourth World.
Joseph Wresinski had visited the Chinteño area several times during the 1970s and 80s. In 1978, San Jacinto became the birthplace of ATD Fourth World in Latin America. Describing the village of San Jacinto in a letter from 1983, Wresinski said,
"We're in a very small village. Everybody seems to be really busy here. Men are constantly coming and going on their horses. Nearly everyone is walking around, and you see women kneading and shaping corn tortillas by hand. Guatemala, much like other countries in Latin America, makes me think about real community…brought together by the everyday solidarity of its people."
The 17 August tribute marked the centenary of Wresinski's birth in 1917 in Angers, France. Members of ATD Fourth World from Mexico, Haiti, Honduras, Bolivia, France, Belgium, and Escuintla travelled to take part in the tribute, which was also attended by the Vice Minister of Culture, Mr. Maximiliano Araujo. Extraordinary personal encounters took place throughout the day, in addition to commemoration events, cultural displays and religious exhibitions. The main focus of the event was a craft fair, "Crafts People of Yesterday and Today" that that displayed traditional and modern crafts.
The fair also displayed an exhibition of photographs of several generations of San Jacinto citizens who have contributed to numerous ATD Fourth World activities inspired by Wresinski. Throughout the afternoon, people shared their memories of Wresinski's life, thoughts, and work. The afternoon also included dance and music by different San Jacinto educational institutions.
The day's events were an opportunity to explore the collective and individual folk memory of San Jacinto, and to recognize the many people who worked over the years to support ATD's work to promote justice and community building. From 1978 until the late 1990s, members of ATD Fourth World's Volunteer Corps and young people from San Jacinto worked together in the city. They set up a number of projects, including a traditional embroidery workshop, with the aim of involving families hardest hit by poverty. Recognizing all the craftspeople of San Jacinto, the Mayor stated, "The embroidery workshop has also enabled other people to promote workshops, contributing significantly to development." Today, the workshop continues to allow women to develop skills and social connections, exhibit their work, and engage in a liberating economic activity together.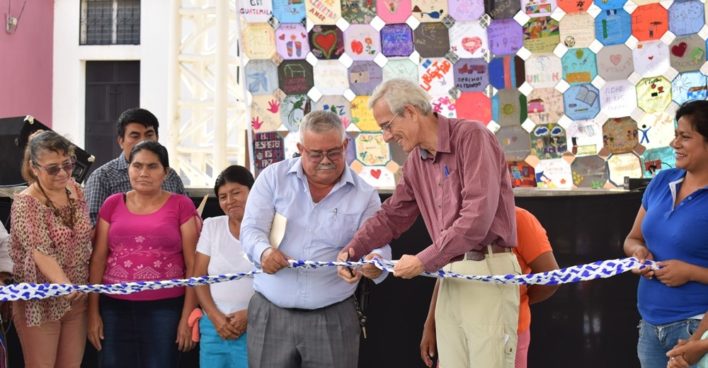 In 1987, ATD Fourth World also began work in the capital, Guatemala City, developing numerous educational, cultural, and human rights projects. In 2009, "Working and Learning Together" (TAJ), a workshop using recycled paper to create artisanal products, was started. Like San Jacinto's embroidery project, this workshop also sought to reach families hit hardest by poverty in the capital city.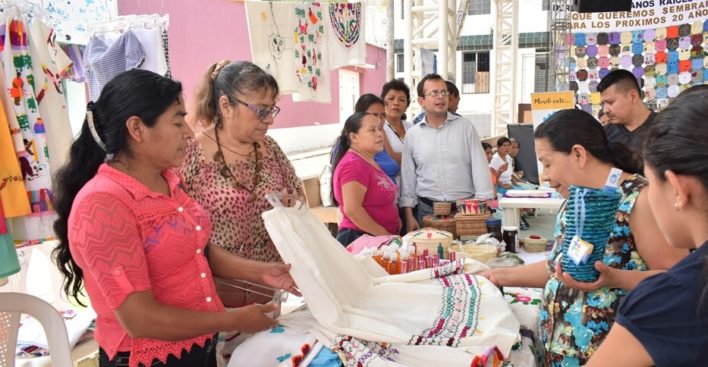 Mayor Morales cut the opening ribbon of the craft fair that brought together products not only from the embroidery workshop and TAJ, but also from other local crafts people who came together to illustrate the creative wealth that exists in Guatemala today. The event included recognition of Irma Gálvez for her tireless work and commitment to keeping craft workshops going for many years. With great pride, three women who have participated in the workshops, Modesta Borja, Ángela Borja and Estela Martínez, described how they have grown over the last 31 years, and expressed their gratitude to all those who have taken part in these collective activities.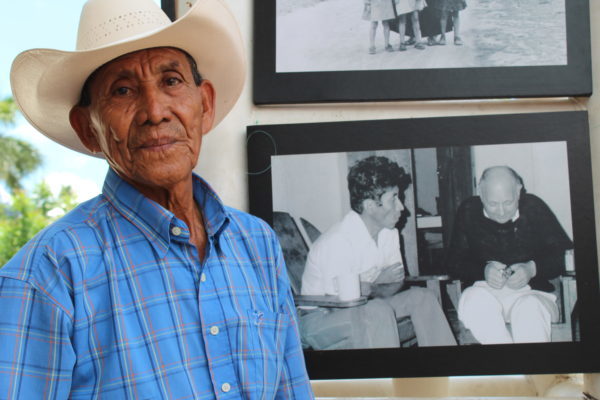 Additional positive impacts of ATD's presence in the community were noted. For example the majority of people currently responsible for the San Jacinto schools know and have participated in ATD Fourth World activities. Juan Ramón Gil, an ATD ally, explained how this happened. "Many of those who were children when ATD Fourth World established the street library in the town and villages are now adults involved in development of the municipality of San Jacinto, and they all do so with the identity and spirit of ATD Fourth World."
The ceremony also recognized members of ATD's Volunteer Corps who came from abroad to work in Guatemala, as well as the people of Chinteño who have travelled abroad to work alongside people living in poverty around the world. In particular, ATD Volunteer Corps members Rosalbina Pérez Borja, Guillermo Díaz Linares, and José Dimas Pérez Vanegas, as well as Belgian Volunteer Corps member Regis de Muylder, were recognized by the Municipal Council as "distinguished people in the communities of the municipality for their humanitarian work, their goodness and simplicity, and their moral, social and cultural values".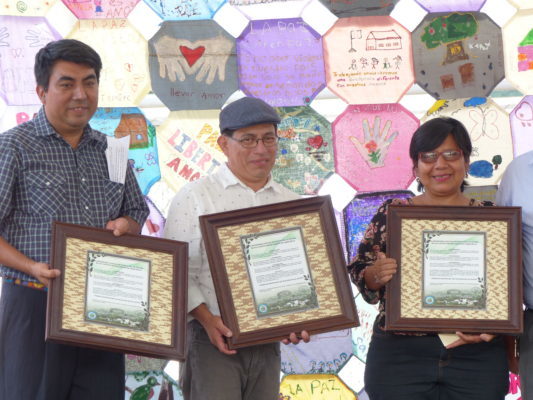 Thanking the Municipal Council, Rosalbina, Dimas and Guillermo stated that, "ATD Fourth World Guatemala is grateful for this recognition of our long-standing commitment to overcoming poverty. We accept it on behalf of all people throughout the world committed to abolishing extreme poverty and overcoming fear in development efforts that leave no one behind."
Noting how ATD's work grows out of the strengths already existing in local culture, Amparo Ramirez explained: "Development does involve a change of mentality, but [ATD] has contributed a lot without fundamentally changing our roots." It was the strength of solidarity among people in Guatemala that Wresinski recognized many years ago when he visited the country. The tribute in San Jacinto was a celebration of this solidarity that has only grown stronger over the years.