Tapori Celebrates 20 Years in Democratic Republic of Congo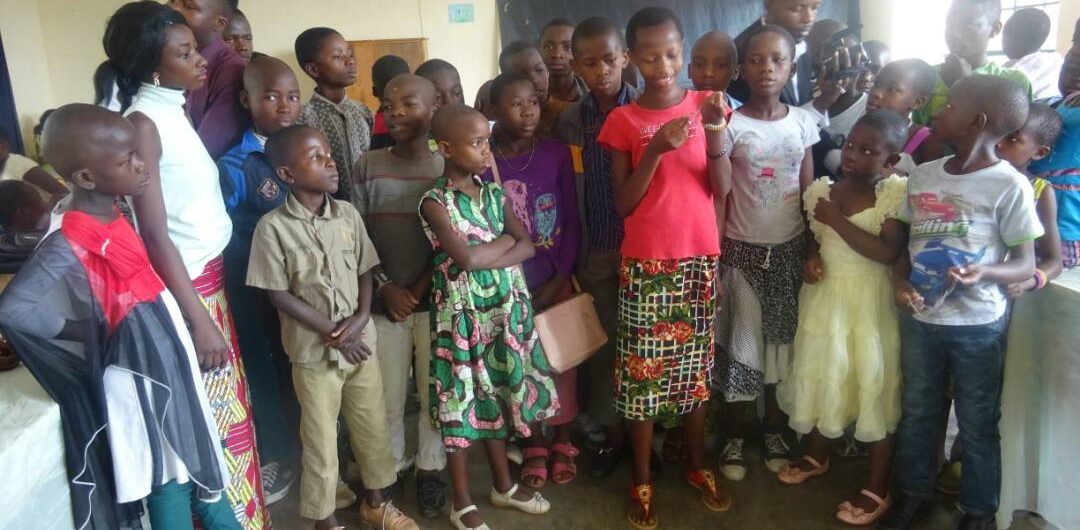 A program to help children make friends also spurs community development
For three days this past summer, 260 children involved in Tapori in Democratic Republic of Congo took part in a celebration. It was the 20th anniversary of DRC's Tapori branch and the 50th anniversary of the global Tapori movement. Demonstrating their ongoing enthusiasm for Tapori, the children took part in the world-wide STOP-Poverty puppet campaign. Bagunda MUHINDO René, a Tapori coordinator who has been involved in the program since it began in DRC, talks about the significance of Tapori for so many people in that country.
Video of the event
This story of Tapori begins in 1997 when a young person from Burhiba, a subburb of Bagira in the South Kivu province, shared the Tapori newsletter with some children who didn't have a lot of freinds. Immediately enchanted by Tapori's spirit of friendship, they got other children like them to join together in a Tapori group. Together, they started doing all kinds of activities: visiting orphans, attending socio-cultural event, doing radio broadcasts, reading books, doing art and handicraft projects, and discussing development issues. The children worked together in amazing ways. Those who were literate would read books to those who could not read. Those who knew how to write taught those who did not.
Over the years, other Tapori groups have started in the region. Sometimes children and young people came together for major projects such as building a house for a family living in great poverty. All these activities helped knit together to a community bruised by years of war, and restored people's confidence in each other.
Parents were quick to join this initiative seeking to change how society views people living in poverty. Overcoming the stigma of their own poverty, adults, young people, and children have become actively involved in development. Together, they have found that:
"Sticking together and helping each other – in a way that includes everyone − helps people stand up and be independent."
For the Tapori 20th anniversary celebration, children from Bukavu, Goma, Uvira and Kavumu organized a three-day program with the theme "Come on! Let's look together for the keys to friendship and peace".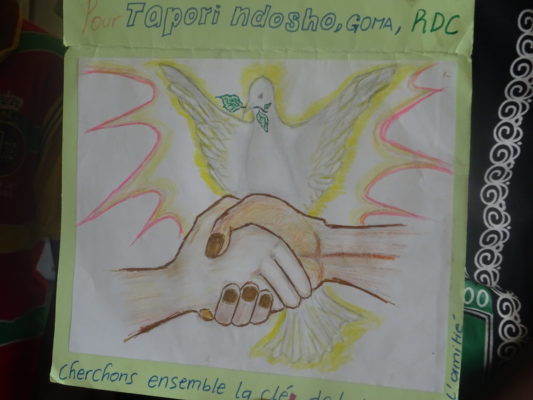 The event included exhibits about what the group has achieved, theatre activities, photographs and portraits, film screenings, and farandole dancing. The Tapori children invited their friends and parents, as well as political representatives and members of local associations.
Puppets, friendship, and peace
At the celebration event, children wrote about the artwork they had created with Tapori, describing what it meant to them.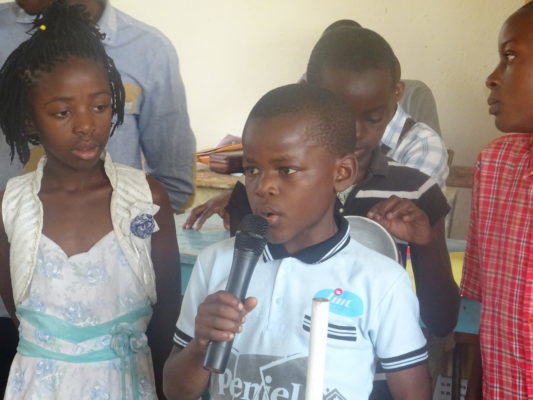 "We build peace and friendship in different ways. We drew the hand because it is very symbolic for building peace. When you extend your hand to someone it means that the person is important to you."
"The dove we drew is a sign of peace. We have drawn two hands that greet one another to strengthen friendship. It is a dove that travels to bring peace, friendship, and joy to the lives, homes, and hearts of every child."

"We also made a drum. The echo of its sound in the village calls children together. When children beat the drum, their friends come from all over. They know that it's time to meet for the street library. This is always an opportunity to dance together, to sing, to play, to listen to each other, and to exchange ideas. Getting together like this strengthens peace and friendship among children."
"Our puppets are symbols of love, solidarity, friendship, and peace. We have seen that solidarity, peace, and friendship help children live better lives. If all children grow up with these keys in their hearts, world peace will become a reality one day."
The Honourable Kindja Mwendanga Béatrice found this appeal very movingY She said,
"Our African countries are far from finding the peace and development they need. I've finally realized that this peace can be found in what all people experience, learn, and discover, starting when they are children. You are right. This is what all leaders should learn starting when they are very young. All of you are terrific because you are teaching people what it takes to develop our society."
After 20 years as part of this Tapori group, I keep asking myself the same question: does the friendship level children really contribute to development? The answer is yes, but on one condition: children should be seen as agents of change, not merely as learners. This requires us to listen to them attentively, seeking to understand the profound meaning of their actions. We need to allow children to develop the full potential of their friendships with others. These freindships lead to a way of living that creates peace and contributes to development. It is a long-term investment.